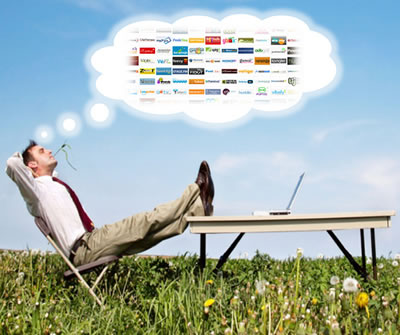 In this article we outline the most important reasons for memory loss and suggest ways on how to improve your memory. There are a number of factors that may cause a memory loss. Most of them though can be addressed provided that are identified at an ealry stage.
Age
It is normal to sometimes forget things. With increasing age, we observe that we forget more often.
Besides age, there are other factors or diseases that contribute to declines in our memory. Fortunately there are many such situations but if detected early and treated effectively, then the memory loss can be reversed.
The sooner we realise that our memory is suffering from a specific cause the better. If we allow a situation without corrective measures, the problems with our memory will get worse and most probably create a permanent damage.
Chronic Stress
The prolonged chronic stress is so common today in our lives and this affects our memory in a negative way
It is important to find ways to correctly control stress so that we can keep our memory for many years to the maximum extent of its capabilities.
We must also know that a very large and intense stress situation can occur when we face a catastrophic event or the loss of a very loved person. This situation can cause a major blow to the possibilities of our memory.
Sleep
There is a direct link between sleep deprivation and memory problems.
A good sleep is essential for the proper functioning of memory.
Research has shown that it takes at least 6 hours of sleep for memory to function to its maximum potential.
It is very important not to ignore and neglect the requirements of our body for sleep. If equipped with the necessary sleep, then not only our memory will be better but we will be able to deal better with daily stress.
Depression
Depression is a cause that weakens the memory.
Depression has become a frequent condition. It can occur in all ages. The reasons causing depression are many. Events that very seriously injure the human soul, such as loss of a loved person, accompanied by depression will lead to memory failures.
It is important in cases of depression to get professional advice and assistance from a qualified doctor. Taking correcting measures to cure depression allows memory to be restored fully otherwise it may continue to deteriorate.
Also in such cases it is important that the doctor assess if indeed the problems of memory are associated with depression or some other medical condition. The recognition of another cause can lead to appropriate treatment that will improve memory.
Diseases
The diseases of the thyroid gland and diabetes that affect a large number of people, adversely affect memory.
The early diagnosis of thyroid disease will prevent further deterioration of memory.
The diseases of the thyroid gland may occur in all ages.
The thyroid gland disorders affect 10% of the elderly. This shows that when an elderly person realizes that his memory is a problem, then we should not neglect it and consider that it is because of the age. The correct diagnosis of the problem with memory will lead to the proper treatment of thyroid disease and thus improving memory.
Diabetes
Diabetes has become a global scourge. Many patients do not correctly face the disease. The damage of vascular system continues to operate in a diabetic who does not control the disease well, contributing to the deterioration of memory.
At the same time, there are a significant number of people who have diabetes mellitus but not know it. There are also many people who have early symptoms of diabetes but do not know it or do not take any measures to tackle the problem.
The correct treatment and control of diabetes improves memory. Other chronic diseases of the liver, lung, and kidney, negatively affect memory. In these cases, early diagnosis and treatment improve the situation and prevent further deterioration.
Diseases of the central nervous system
We need to add here that diseases affecting the central nervous system, such as encephalitis, meningitis can cause loss of memory. Also other serious infections have the potential to cause confusion and memory disorders.
Early diagnosis and treatment of infections of the central nervous system and other institutions avoid the risk of establishment of long-term or permanent memory disorders.
Alcoholism, medicines and drugs
The alcoholism, drugs and some medicines, are causing memory loss or degeneration of other intellectual abilities.
The alcoholics initially have problems in short-term memory. Then the amnesia they have is expanded to problems with long-term memory.
The moderate alcohol consumption (1 to 2 drinks for men and 1 drink for women per day), does harm the brain. Unlike the excessive consumption of alcohol that is toxic to the brain and memory.
The drugs affect the brain and reduce mental capabilities. A well-known example is the drug ecstasy, which causes serious harm to memory.
Also medicines used for various treatments can affect memory.
Medicines belonging to the categories of hypnotics, sedatives, antihistamine, antidepressants, analgesics are also affecting memory.
The elderly are most vulnerable to these medicines because their metabolism is slow and therefore the risk for potential memory problems is increasing.
Memory problems that are caused because of medicines are reversed when the medicines are interrupted. The doctor should be pointed out such a complication so as to modify the treatment in a way that will improve memory.
Lack of vitamin B12
The lack of certain vitamins can impair memory.
Vitamin B12 is necessary for the proper functioning of the brain. Good nutrition gives the body the necessary vitamins and minerals they need.
Vitamin B12 is on fish, eggs, meat, poultry, milk and dairy products. It assists our blood system and aids the proper health of the brain.
It is important in case of a memory loss to consider whether this is due to lack of vitamin B12. The lack of vitamin B12 is greater in the elderly, in people with chronic disease or in people who do not have good nutrition.
The correction of the lack of vitamin B12 will improve the memory problem. If corrective actions are not taken then the lack of vitamin may cause further deterioration and perhaps irreversible memory damage.
In summary we would stress that there are many things we can do to protect and improve our memory.
Dealing with stress
Having Good sleep
Eating Healthy
Dealing with depression
Performing physical training
In addition:
The early diagnosis and treatment of diseases that occur with increasing frequency will also aid in improving and protecting our memory.
The fight against alcoholism and drugs.