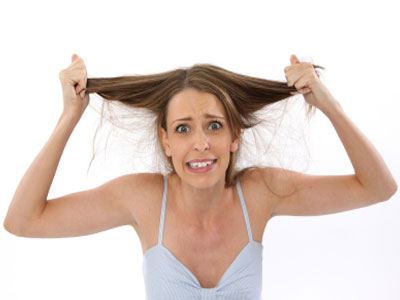 Do you sometimes feel like a volcano ready to erupt? Yet, it is normal to feel angry (sometimes) because life experiences are not always positive. Of course, you should never leave one feeling to completely intervene with your health and happiness. Most people see anger with a negative eye, but the truth is that it can become a great source of energy and be used for your own good! It is in your hands to choose which path to follow and these 10 unknown aspects of anger can help you make the right decision.
Don't let anger "control" your body and mind
Put yourself under the microscope and understand the tightness, constriction and pressure in your body when you are angry. This is a feeling full of energy that excites your physical senses. If your mind, however, can think differently and your body receives oxygen through deep breathing, you can regain control of your body. (See also 7 ways to manage anger)
Don't let bad memories cause anger!
Sometimes memories can generate anger. However, repetition of thoughts is not good for anyone, let alone your intention for peace and calmness. Try to replay the story in your mind, recognize the mistakes (including your mistakes) and balance your anger.
You are not always right!
Many times, you get angry because you think you are correct and others are wrong. This is where you ego or wrong judgement keeps you in a wrong way of thinking. It is always advised to explore the views of others and judge them based on facts and not your ego. Remember that everyone deserves a second chance.
Don't deny that you are angry
When you hide and deny the existence of anger, you simply refuse to express your feelings. Sooner or later you have to face your feelings, if you want to maintain inner peace and peacefulness in your life. Besides that, if you do not solve the problem, every time you explore the 'seeds' of your anger, the scenery will revive in your mind.
You get angry because you need more attention
There are situations where your get angry because you seek the attention of others. Sometimes this is useful and works but don't forget that there are other more rewarding ways to win the attention of others. This is particularly true for children and this is why you need to teach your children anger management from an early age.
Make anger your ally and not enemy
Anger is not necessarily a problem, as it is important to control your mind and not your body. If your thoughts are guided to the right path, then the anger will erupt in a productive and not destructive way. Try to make it your ally and reveal the truth in you and indulge your senses.
Perfectionists are always angry!
If you are a perfectionist, take an honest look at yourself and you will see that the requirements of your mind and repetitive structure are tougher than you imagine. Make no mistake, what you will see behind some of your acts are anger. If you do not want to be a slave to perfectionism, then find the root of the problem and respond to anger with love.
Anger can be converted into usable energy
Many times you approach daily life problems with a negative perspective but as you come closer to anger you can understand it better even if your heart cracks. When you know how to treat anger you'll be able to proceed with your live with greater wisdom and skill.
Anger is the freedom of your emotions
Many people think that anger is a superficial feeling that comes from pain, fear or nastiness … but they do not see that it is hidden behind another driving force. Behind a furious reaction you should find yourself and your feelings. Examine how you think and feel and you might be surprised to discover that anger is actually the freedom of your emotions!
Anger keeps people apart
Anger separates people and causes fear and suspicion. Fear, lack of "oxygen" and counterattacks keeps you hidden in your shell and do not leave to a relationship or to a friendship room to breathe. If you're angry, look within yourself and think twice what is more important for you.