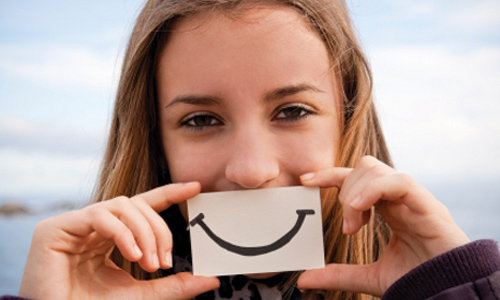 We are going through the worst time of the year. Our financial situation is a mess, the weather sucks and we gain weight. In short, our self-confidence has fallen to the floor-but this has to change. The question is how can someone build or improve their self-confidence?
The real self-confidence is one of the best gifts that you can do yourself-an act of love for yourself and for others. It is an important factor in relationships, at work and for your health.
What it means to have self-confidence? It means that you can be creative and realistic in what you can do and your talents. You believe in yourself worth, you have confidence in your skills and knowledge of your limits. You are experiencing daily life to the fullness, you set and achieve goals and can manage the difficulties or problems that appear in your way.
How can you boost your self-confidence?
Stop being a perfectionist
Perfectionism is the enemy of self-confidence and can only cause frustration if we constantly set high standards for ourselves that we cannot reach. You can therefore choose not to do something great, but to do something, regardless of its outcome. Try to do something by following your own path to it, whether it is right or wrong.
Recognize and satisfy your needs
Do something that you like and which you are good. Take advantage of the benefits of exercise for your health and wellbeing. Make a facial treatment that will help you relax. Make a massage to feel your body. Choose an activity you can do consistently in order to keep in touch with yourself and help you recognize and satisfy your needs.
Try to improve your appearance
Try as much as possible to improve the physical aspects of your appearance that negatively affect your mood. For example lose weight, take care of your skin, and change your haircut. It can help a lot to look back at old photos when you were "at your best." What you had then that you do not have now?
Furthermore, take a look at your wardrobe: Throw (or better give) all clothes that you believe are no longer your style. Find those that look good on you and make you feel better.
Find your 'true' friends
Self confidence is directly related to encouragement and acceptance. Avoid, therefore, people and situations that "generate" doubts about yourself, your actions and your potential. Keep in your life only true friends: People who exercise constructive criticism and can make you feel good, even if they often exaggerate with their compliments. It is these phrases that make you feel good when your self-confidence is at very low levels.
Do what you love
Do what you love as often as you can. Find things that excite you and that you're good at. If you like to dance, go to dance. If you like traveling, try to travel at least once per year. Do not put it off though. The continuous postponement for something you want can usually help reduce your self confidence.
Don't lose hope
Chances are that most people around you lately feel more or less the same as you. They feel they are not respected and that their dreams are destroyed.  Chances are it will stay that way for long. Do not let the general climate deprive the faith in your abilities. As difficult as the situation is, everyone can build or improve their self confidence if they really want it.
5 instant ways to improve your self-confidence
Want to make things even more specifically? How can you instantly boost your self-confidence using simple everyday tricks?
 1. Listen to music: Pick your favorite song and let it play again and again. Leave yourself free to sing and dance (if you feel so).
2. Go out and have fun: Go out relax and have fun. Drink a couple (not more) of drinks (provided that you are not driving) and boost your confidence enough to do things that you normally can't.
3. Meet new people: Accept a new 'friend request' on Facebook but most importantly go out and meet new people. Try to meet people with different backgrounds and interests. You never know, you may be able to meet your next best friend or a person that can inspire you to escape from your daily routine.
 4. Do not be oppressed: Do not go to this family table if you do not want to go and do not go out with an old friend just because he keeps calling you. Do not waste your time in situations that you can avoid-our self-esteem drops when we recognize that we are unable to say "no."
5. Feel gratitude: Find your own personal reasons of why you should continue to feel gratitude. Let go for a moment about the economic situation, career problems or other issues and be grateful of who you are and what you have. Do not forget that the good health of you and your family is perhaps the most important reason to feel gratitude.