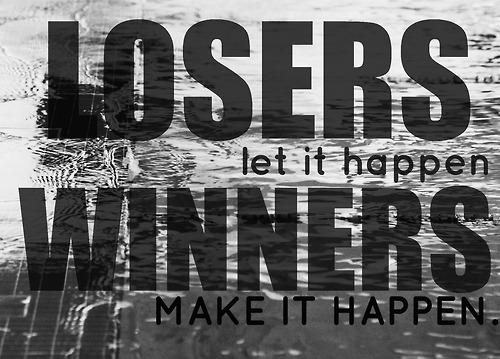 What is mental flexibility?
Mental flexibly refers to the ability to respond to situations in different ways and deal with new and potentially problematic situations in an effective way.  People who are mentally flexible have the ability to adapt to change, meaning that they are open minded and able to see other view points, they are capable of taking risks and cope well with uncertainty.
They are also generally able to learn from mistakes and come up with new ways to solve problems.  Mental flexibility usually means that a person can overcome a thought process or action that is habitual and do it in a new way with little difficulty.
How can it relate to your health and wellbeing?
Habits are a common part of life, and there is no doubt that developing them can have its advantages in some situations, for example healthy eating or exercise habits.  However, if your life is based around a series of inflexible habits and you do not have a flexible approach to them, this can lead to stress, tiredness and poor quality of life.
By being a little more relaxed with your routines and plans, your life can become much more varied and fun.  There are bound to be hurdles and obstacles that mean that even the best laid plans in life can go astray, and if you do not have the flexibly to deal with this type of disruption it can lead to unnecessary pain and stress.
By improving and maintaining a flexible mind you can improve your lifestyle and mental well-being in the same way that improving your physical flexibility helps your physical health.
6 Ways to improve and maintain mental flexibility
1. Analyse and evaluate your actions
By thinking about why you are doing everything you do, particularly the things that are habitual, you can determine if they are really necessary in your life, the positive effects they have on your life and if there is even a reason you are doing something.
Thinking about different ways to do something can make you more productive and there is always the chance that something that has become a habit is in fact not bringing any advantages to your lifestyle.  If this is the case, why not change it up and try different activities or ways of doing things on for size.
2. Look for areas where it is easy to give up control
Everybody has areas where they are more flexible than others.  When starting to try to improve your mental flexibility, look for areas where it is easier for you to sit back and see what happens rather than be in control.
This is a good way to see the benefits that you can find by being a little more flexible in your actions and eventually you may be inspired to relinquish control in areas where it is much more difficult for you.
3. Train yourself to be more flexible
If you have noticed certain habitual behaviours creeping into your life, try to keep yourself flexible by challenging these behaviours.  For example, if you always clean the house on the same day of the week, try doing it on a different day, or take a different route to work every day for a week, just to break the mould and practice dealing with change in a positive and flexible way.
4. Reward yourself for flexibility rather than perfection
When you feel you have stepped back from your normal instincts to take control and been flexible in a situation which is difficult for you, reward yourself with something you enjoy.  Throughout life, when we achieve perfection we are rewarded for it by praise, physical rewards for recognition.
This can lead to a mindset that makes it hard to settle for anything less than perfection.  By rewarding yourself when you have dealt with a situation in a flexible rather than a perfect way, you can reset the idea that only perfection justifies a reward.
5. Learn from your mistakes
When things go wrong, it is important to look at why it happened and what can be done to avoid such events or improve outcomes in the future.  People who carry on doing the same thing regardless of negative outcomes due to habit and inability to change are likely to be less effective in the workplace as well as outside the office and may suffer continually as a result of the same errors, all of which can lead to decreased mental wellbeing.
6. Look at things from others perspectives
By opening yourself up to other people's ideas and mindsets you can change your whole way of thinking and experience new and exciting things both in work and life.  Even if your first reaction is to disagree with a particular point of view, think it over before you voice your opinion and open yourself up to the possibility that there may be something to gain from this other perspective.  This type of thinking can help you to take more risks, try new things and generally keep life exciting.
You could also try combining the two perspectives and trying to come up with a way that both can work together in harmony, again expanding your views and coming up with new solutions which can be particularly important in the workplace.
Spiro, R. J., M. J. Feltovich, and R. L. Coulson. 2004. Cognitive flexibility theory. Theory into Practice Database