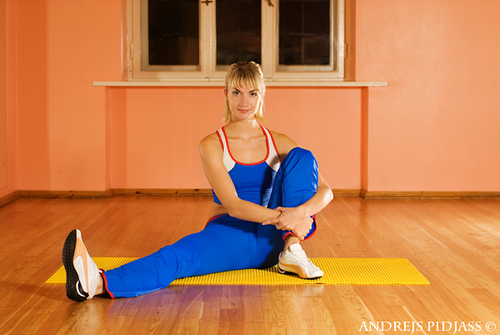 Although nobody can guarantee you that by adopting a specific lifestyle you will be able to live a longer life, there are certain things you can do to increase your chances of living longer. By following some healthy guidelines for sure you have nothing to lose but you have a lot to gain. Anything you do in order to live longer has to turn into a habit. In other words you have to do it without realizing it.
Healthy living and lifestyle is a way of living and this is how you should approach it. The 7 most important habits for a better life and outlined below:
1. Don't worry be happy
It is proven by many studies that people who are happy live a better life. Happiness helps you approach life with a positive eye and this positivism keeps you away from stress, anxiety and other troubles.
To find happiness in your life you have to ask for it and chase it. Finding happiness means: Desire to be happy, being grateful of what you have and achieved in your life, be ready to forgive other people, rejecting negative thoughts and feelings and generally be positive about life and people.
2. Eliminate negative thoughts
The way we think about our self or other people and situations can affect the quality of our life. If we approach anything with pessimism and negativity then this will create disappointment and stress. These two factors can be the beginning of more serious health problems.
For a longer live you should eliminate negative thoughts and always approach situations from a positive angle. People who have negative thoughts end up with low self esteem and the low self esteem does not let them do anything else in their life than feeling useless and continuously in doubt about their abilities.
3. Healthy diet habits
Following a healthy diet is among the best ways to enjoy a life with out stress. A diet based on healthy principles cannot only improve your mood but also it can assist you maintain your normal weight and thus stay away from the stress caused by obesity.
Weight loss and health are strongly tied together so you have to follow healthy guidelines for both. Some quick diet tips include: do not consume too much caffeine and alcohol, eat more fish and other protein food, avoid full fat foods, drink a lot of water, learn to enjoy fruits and vegetables, stay away from junk food and learn to cook at home.
4. Physical exercise and activity
This is the most well said guideline. Exercise offer a lot of benefits to your health and can help you live longer life. By exercising you help your body function better and you offer great help to your heart. Any form of exercise is beneficial for you, from the simplest forms (walking, running) to the more intense (cardio and aerobics).
By exercising regularly you also improve your metabolism which can help you lose weight and maintain a normal weight.
5. Relaxation
Relax as much as possible. Our life is full of obligations and tasks. People who want to live longer should learn how to relax.
Relaxation means everything that makes you feel good and happy. This may be watching a nice movie or going to a basketball match. Do not underestimate the power of relaxation.
If you try and do everything by working long endless hours you will end up doing less. Make it a habit to include relaxation time in your daily and weekly schedule and at the end you will have more strength to do quality work.
6. Sleep
Many people neglect the magic powers of sleep. It is proven by many established research that people who sleep 7 hours per day enjoy a happier and healthier life. Try to maintain a constant sleeping pattern and if you feel asleep during the day try taking a power nap.
7. Think positive
Positive thinking is a technique that helps a lot of people achieves their dreams. Stop seeing always the dark side of thinks and start seeing the positive aspects. By thinking positive you prepare your self for success. Positive thinkers visualize their success and work towards achieving their goals.