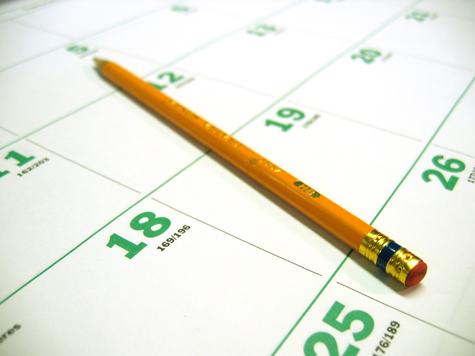 Following our previous post 16 Tips for Better Time Management we expand more on the topic with 9 tips on how to manage your time at work.
Nowadays many people are always under "time pressure" and they are constantly overwhelmed by work without the results to justify the effort.
The result?
Anger, stress and Frustration;
Inability to complete even the seemingly small or insignificant tasks;
Limited or no time for social / personal life;
Endless list of obligations and outstanding issues.
Before you reach into any conclusion about your skills or any possible weaknesses, we propose you first identify those tasks which can "steal" the precious minutes of your day:
Telephone calls
Poor management of e-mail. Is your inbox the size of a telephone directory? How often do you interrupt your work to read incoming messages?
The "one minute" disruption. Think how often you interrupt your work for only for 1 minute to answer a question or read an email. After each break you need about 5-6 minutes to revert back to your work.
Poor management of meetings. Consider the time you spend weekly on preparation, implementation and review of meetings.
Tasks you should assign to others. If you prefer to do everything on your own, you will never finish.
Avoid taking decisions. Is the "hard work" you have in mind a relatively easy job that was not completed the time it should have been completed?
Weakness in denial. You do not wish to upset others, or from the fear of possible consequences, you never say "no" when you are asked to do that extra task or activity that normally you shouldn't.
A 'messy' office. Each paper over your desk distracts your attention 5 times a day. Think how much time you lose looking for something that is "buried" beneath the pile of papers.
Good management of time (Time Management) requires clear thinking and good planning. So manage your time, starting now:
1.Write in a piece of paper
It is extremely difficult to pinpoint the time lost every day in "minor things" (phones, e-mail, etc.). Record accurately for a few days your activities and the time you spend in them.
2.Concentrate on the important activities
According to the Pareto principle (80:20), 80% of the output resulting from the "critical" 20% of the effort. Give priority where appropriate.
3.Find your productive time
If you work 7 ½ hours a day, you have approximately 1,500 production hours per year. Discover the hours you are more productive to work the most difficult and painful issues.
4.Do not postpone things for later
Tackle each issue when it is needed. Do not leave it for another "better time". When under the pressure of time you are likely to make mistakes and take faulty decisions.
5.Start a job and finish it without interruptions
If you leave many jobs pending, at the end you will need more time to find where they had left.
6.Delegate jobs to other people
Do not do everything on your own, simply because YOU CANNOT! Share responsibilities with others who can help you. Check periodically the progress of their work.
7.Schedule your communication
Set a few hours each day to deal with phone calls and e-mail. Set some time in the day to discuss and organize your routine matters.
8.Organise your office
Keep only the necessary papers, create a clever, simple and easy to use archiving system (envelopes, colours) and organize the largest volume of your work online. Try to avoid irritating paperwork.
9.Book an Appointment with … yourself
This is the most important tip from all. Find some time, maybe one hour per day and hide from people, phone, and email. Do what you would do if you had an important appointment in your office. It is particularly productive. Take it!