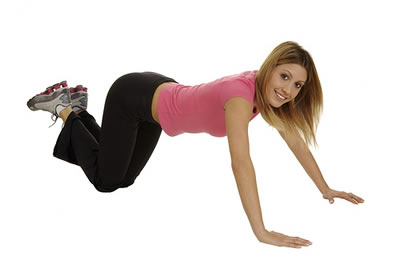 The benefits of exercise to your health are a lot.  If you want to keep your health in good levels then this means that you need to take care of yourself both physically and mentally.
The five key elements for better health are: physical exercise, proper nutrition, good energy, good psychology, relaxation and health habits. In your daily lives you should include regular exercise to keep fit. Jogging, cycling, swimming, squat rack and walking are all good ways to keep the body alert and full of energy. This article explains the benefits of exercise to the human body and mind and gives a framework on how and when to exercise.
Benefits of exercise
1. Exercise can reduce the risk of heart attacks and stroke
Many studies have shown that a systematic and satisfactory physical exercise can significantly reduce the risk of heart attacks and strokes.
The importance of exercise in reducing cardiovascular events are so great that can be compared to the benefits of quitting smoking, the reduction of high blood pressure or the reduction of cholesterol in the blood.
Known health risk factors that are positively affected by exercise are: regulation of the metabolism, improving the levels of cholesterol and blood lipids, normalization of blood pressure and reduced body weight.
Regular exercise increases the efficiency of the heart and so it gets tired less during intense effort. This is because the heart, due to exercise, is learning to operate more slowly and to adapt better to the aerobic conditions requiring less energy in order to operate.
Regular exercise should not be limited to healthy people. In contrast, patients who passed a coronary heart surgery or a stroke should be encouraged to begin physical exercise because the benefits are immeasurably beneficial in relation to the small risk that they have from exercising.
Moreover, today all Cardiac Surgery centres throughout the world after coronary surgery (by pass) indicate to their patients to practice regular exercise such as walking, to prevent the re-narrowing of the coronary arteries and improving collateral circulation.
There is evidence that regular exercise reduces the risk of sudden death in patients suffering from coronary insufficiency by increasing the diameter of coronary arteries and collateral circulation, and reduces sensitivity to coronary artery spasm.
2. Exercise can help prevent hypertension
Regular physical exercise reduces both the high (systolic) and the low (diastolic) blood pressure. This reduction which can reach 10 mm or even more it is considered an important therapy. Especially for people suffering from mild to moderate hypertension, which can bring pressure back to normal levels.
3. Exercise can help prevent osteoporosis
Osteoporosis is a dangerous situation, which is characterized by weakening of the bones because of the lack of calcium and other minerals.
The bone mass is increasing during childhood and adolescence age. The more bone mass acquired in those ages, the less is the changes of osteoporosis.
The vibrant and active in terms of exercise children and young adults, have far more bone mass than children playing and exercising less.
After childhood, the bone density remains unchanged until 40-50 and then begins to decline. The men at all ages have greater bone density than women.
After 40-50 the bone mass starts to decline at the same rate in both sexes, except during the menopause period in women which accelerates bone mass loss.
That is why women have more changes to experience a fracture than men. The easy hip fractures in the wrist and vertebrae are normal manifestations of osteoporosis.
Regular exercise can help delay osteoporosis and is considered the most effective way for prevention.
Women of all ages, from 20-80 years who exercise at least three times a week, have significantly greater bone density than women who do not exercise. In fact, today all programs for the prevention of osteoporosis include regular physical exercise.
4. Exercise can help prevent diabetes in adults
The usual physical activity prevents the emergence of diabetes in adults. Laboratory studies have shown that physical activity increases the sensitivity of cells to insulin and glucose tolerance. This explains the beneficial effect of exercise in preventing diabetes.
In addition, people who have already expressed diabetes, exercise helps significantly in their metabolism, leading to reduce the need for anti-diabetic pills or insulin.
5. Exercise can help prevent cancer
Several recent epidemiological studies have shown that physically active people are significantly less likely to have breast cancer and colorectal cancer compared with people who are not exercised.
6. Exercise can help improve nervous disorders
Exercising regularly can significantly improve the condition of people who suffer from stress and depression. The sense of physical well being obtained by exercise has a positive impact on the psychological mood of the person and thus helping to relax and free off the unnecessary stress.
People who are treated with antidepressants should consult their doctor for reducing or stopping their medication, because exercise cannot replace other therapies in all cases.
7. Exercise can delay aging and its consequences
It is known that increasing age is accompanied by progressive loss of muscular strength, reducing the mobility of joints, reducing resistance, easy fatigue, and shortness of breath, constipation and instability.
Physical activity can prevent many of these events, delaying the onset of the effects of aging.
There is much evidence showing that the naturally active people have significantly fewer chances compared with the inactive people to end up in bed or wheel chair or to break a leg or arm.
Overall exercise has a number of other benefits.It can also assist you on how to loose love handles fast
How to exercise properly and safety?
1. Exercise only when you feel good.
2. Do not exercise immediately after eating. Wait at least 2 hours.
3. Give attention to weather conditions. Avoid exercising at high temperatures specially when you are tired in your work. At temperatures above 22-25th Celsius drink a lot of liquids before and after exercise. The exercise is better tolerated at low temperature and light breeze.
4. When walking or running, take care of uphill. Reduce your speed and intensity.
5. Exercise with light clothes and sports shoes. Particularly avoid synthetic clothes that do not allow the body to "breathe" and always wear a hat in the sun.
6. Consult your doctor as to what exercises will be beneficial for your body and condition.
7. For your heart the most beneficial exercise is aerobic exercise. Walking is the best example.
8. Learn to identify any symptoms of heart problems during exercise:
Discomfort in the upper part of the body such as chest, hand and neck. The discomfort can vary in intensity and can be a pain, burning, tightness or pressure.
Fainting during or after exercise. Although it may not be due to your heart, stop exercising and consult your doctor.
Shortness of breath. The frequency and depth of breathing naturally increase with exercise but should not cause discomfort or difficulty in speaking. The rate of lung function should be restored in less than 5 minutes after the end of the exercise.
9. The following symptoms may indicate that you are exercising at a rate more than you can handle:
Inability to complete a particular program
Weakness having a conversation during exercise
Dizziness or nausea
Chronic fatigue
Insomnia
Pain in the joints.
10. Always start slowly and gradually increase the intensity of the exercise. Give a chance to your heart to adapt properly to exercise.