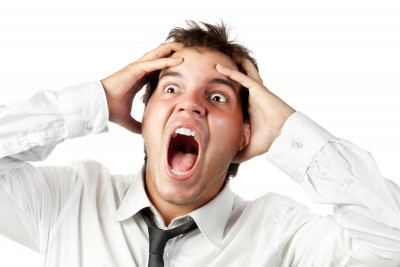 Efficient time management is one of the ways to manage stress in our life. In the world of technology and computers all designed to make our lives easier and add to our free time, day by day we are ultimately more busy than ever! Single or with family responsibilities, we must all find ways to organize and manage our time so that we get little time for our own personal pleasure and relaxation. Our time is our life. The more we are able to plan and manage our time in an effective manner, the more we will be able to enjoy our lives.
But not everyone is having the gift of efficient organization and proper time management. Often many people feel that they are oppressed by the many things they have to do for their family, home or work.
The pressures felt by the unrestrained flow of things we have to do during working hours are increasing and eventually they become intolerable by the additional requirements that currently exist in our personal and family life.
All this creates too much stress and removes the psychological calm that we all need so much today.
Does this mean that we are condemned to the mass of committed work to be done, suffering psychologically and having repercussions on our physical health?
The answer is NO. If we do not have the inherent gift of good organisation and management of time and innumerable obligations of each kind are invading us continuously, it is possible with a methodical effort to learn to apply a few basic principles that will be able to protect us. To manage stress effectively you must first be able to manage your time efficiently.
The benefits of such a successful effort will not only reduce our levels of stress, but will also improve our psychology, mood and satisfaction, and it is a major step towards better physical health. Let us see then how best to approach the issue of proper management and efficient use of our time.
1. Create a to-do list
Initially we can make a list of our daily obligations, or even with the obligations we have to perform in the near future, specifying when and how our obligations will be met. Repetitive obligations can be planned for specific days and times where we have the appropriate time and availability to finish them.
We must never forget that the planning and design of our activities for each day gives us a large degree of control of our time. We must recognize what is important for us and be placed first on our list.
2. Create a 'smart' plan
Plan the most difficult things you have to do at the beginning of the week so you are more relaxed by the weekend. Difficult tasks is better to place them on Monday or Tuesday while most mechanical jobs around the middle of the week, leaving Thursday and Friday free and more relaxed as these two days accumulate the fatigue and stress from the work of the rest of the week.
3. Find extra time for your self
If you wake up half an hour earlier in the morning you will earn a little extra time for your self. Also you can achieve the same if you sleep half an hour later. Half an hour of sleep makes no difference in our rest but can give us comfort in our daily activities.
4. Get your priorities right
We must learn to put priorities! According to the Pareto Principle, 80% of our achievements must employ 20% of our efforts. In other words, with less effort to achieve more results. So as the English say" "First things, first!" The most important tasks must be first and ranked first in our priorities. Do not neglect your important tasks to achieve the insignificant!
5. Delegation
Try to share some of your obligations and tasks with other family members or with other colleagues in your work, if you feel that you cannot anticipate everything. In this way you manage to reduce stress and achieve effectiveness in dealing with anything. At the same time what you choose to do, do it right and save time for your self. The art of transferring work to others can provide many benefits to people with managerial positions who are usually overburdened by obligations.
6. Say 'NO'
We must learn to say NO and not undertake obligations and tasks that we cannot carry out. If you do not have the time, you can refuse a proposal to go out or you can avoid that dinner with your in-laws. You are not obliged to squeeze everything in a moment. Choose to do things that really say thank you or that really needs to be done immediately.
7. Do it right from the beginning
We need to be careful when we are engaged with important and quality tasks. It is preferable from the beginning to do such jobs carefully and correctly because experience shows that we might need more time to do the necessary corrections afterwards.
8. Break long jobs into smaller tasks
Another technique that can help us in managing both stress and our time is to break down long tasks that are usually unwanted or difficult to smaller tasks. We can, for example, every day, systematically to spend ten minutes for an unwanted or difficult work. When you start this way, it is possible to understand that you are progressing and that the completion of such work will come quickly.
9. Don't try to be perfect
You should limit the perfection, which dominates most of us. The pointless game of perfection in trivial things is a waste of time and restricts us dealing with something else.
10. Filter our to-do lists
Equally important is to recognize what is not so essential for us and remove it from our to-do lists. Here we must be very harsh on our choices. Removal from our schedule tasks that are not crucial, will free our time, which we can use for rest and for other things that are more important.
11. Practice better Self-Control
We should always control our self in regards to the activities we perform. We need to thorough examine how we spend our time every day. If necessary, for a few days we can write on a paper all our activities. Then we will examine our activities and enhancement our time. We must look for what we can remove or we can modify some activities for us to gain more time.
12. Do not forget entertainment and rest
As effective and efficient we can be; we must never forget that our time is short and precious and must be respected. It is good to avoid things that burden us psychologically and learn to be creative and happy in our everyday life. We must not forget to entertain our self, because lack of entertainment in our life leads to emotional fatigue which is easily converted into physical tiredness. Save time for yourself, you deserve it!
We must not also forget the great significance of good sleep, rest and vacation for our effectiveness. The sleep and rest helps us become more focused, finish the work in less time and produce a better quality work.
If you feel depressed and stressed, then take a day off from work. Do something you like, relax. This will help you get organised better and manage your time more efficiently when you get back.