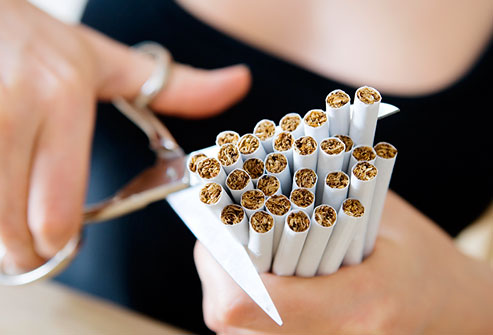 Vitamin D deficiency in the early 1930s was a crucial public health issue in the United States. In order to overcome this problem, government authorities implemented a plan of fortifying milk with vitamin D. Nowadays, milk in the United States is fortified with 400 IU per 100gr. Although milk became a good source of vitamin D, cheese and other dairy products such as creams are not among the best sources of vitamin D.
Unfortunately there are only few foods which are rich in this nutrient, hence vitamin D supplementation is very often recommended from healthcare practitioners.
In fact people that they do not actually have to care about vitamin D supplementation are people who are exposed to sunlight on a regular basis.
Recommended intake of vitamin D
The Institute of medicine of the NAS (National academy of sciences) has established an average daily intake (AI) of Vitamin D in order for every individual of each age group to meet his/her requirements. A value like that is established when the scientific data is insufficient to establish an RDA.
Daily AI for vitamin D
| | | | | | |
| --- | --- | --- | --- | --- | --- |
| Age | Children | Men | Women | Pregnancy | Lactation |
| Birth to 13y | 200IU | | | | |
| 14-18y | 200IU | 200IU | 200IU | 200IU | 200IU |
| 19-50y | 200IU | 200IU | 200IU | 200IU | 200IU |
| 51-70y | | 400IU | 400IU | | |
| 71+ y | | 600IU | 600IU | | |
According to latest data of the Institute of medicine, intakes of vitamin D in both older and younger women do not meet the current recommendations. Specifically, the data suggests that more than 50% of women in total are not consuming the adequate amounts of vitamin D.
Foods rich in vitamin D
| | | |
| --- | --- | --- |
| Foods | IU |  DV* |
| Cod liver oil, 20gr | 1,360 | 340 |
| Salmon, 100gr | 360 | 90 |
| Mackerel,100gr | 345 | 90 |
| Tuna fish, in oil 90gr | 200 | 50 |
| Sardines,  in oil 50gr | 250 | 70 |
| Milk, fortified with Vitamin D, 260gr | 98 | 25 |
| Margarines that are fortified with vitamin D, 20gr | 60 | 15 |
| Puddings, fortified with vitamin D, 130gr | 50 | 10 |
| Cereals fortified with vitamin D, 50gr | 40 | 10 |
| Eggs, (vitamin D is in the yolk), 1 whole | 20 | 6 |
| Liver, beef, 100gr | 15 | 4 |
| Cheese, yellow type, 30gr | 12 | 4 |
*DV= a reference that was established from FDA and helps consumers to decide if a food is rich or not in a particular nutrient. (Vitamin D DV=400IU)
Sun exposure and vitamin D intake
According to research, exposing yourself to the sun is more important source of vitamin D than food, since the sunlight is more likely to provide you with the adequate amount of this nutrient to cover your needs. But how this is possible?
Well, UV rays from sun elicit vitamin D production in the skin. Of course, there are many variables that play an important role in this process such as: the geographic latitude, the season, the time of the day, the smog and the sunscreen.
All these factors affect the UV ray exposure and hence the vitamin D synthesis in the skin. Specifically, the exposure to sunlight from October to February in a cold country is insufficient to trigger noteworthy vitamin D synthesis in the skin.
Regarding sunscreens, those with a sun protection factor (SPF) of 8 or more, will stop UV rays that trigger vitamin D synthesis in your skin. Thus, a first exposure under the sun for 10-15 minutes without a sunscreen will give you the time you need to elicit the vitamin D synthesis.
After this period you can apply your sunscreen of at least 15 SPF to protect your skin from the damageable UV rays.
According to research, 10 to 15 minutes exposure to the sun without a sunscreen for at least two times per week is enough to get adequate vitamin D.
How to supplement with Vitamin D?
In 2006, in the American Journal of Clinical Nutrition, Houghton published an article in which he stated that vitamin D2, the synthetic assortment used for fortification in dairy products and foods, is much poorer than the natural form, vitamin D3.
Thus, he stated that D2 should not be added or used as a supplement or for fortification. What is more, author Goldberg and Cantona, reported that when a supplement D3 is taken, it is important to be followed by adequate calcium and magnesium, since these nutrients balance each other.
The more Vitamin D you get, the better?
According to recent studies, increased vitamin D intake may bring more health benefits than the adequate intake. For example, in April 2006, in the journal of Nutrition, it was stated that an additional 2600 IU/day of vitamin D intake, may be advantageous for older women and should be advised from healthcare professionals.
Another study, published in the American Journal of clinical Nutrition, stated that a 10000IU of vitamin D per day, triggered from the sun, was normal and only amounts of 40000 IU and over were found to be toxic for the human body.
It seems that more studies are needed on adequate intake and proper vitamin D levels. Considering that vitamin D3 is not dangerous at high levels and may offer extraordinary benefits without a known risk, it is recommended that people can get reasonable sun exposure without a sunscreen, consume foods that are rich or fortified with vitamin D, and when needed supplement with a vitamin D3 pill.