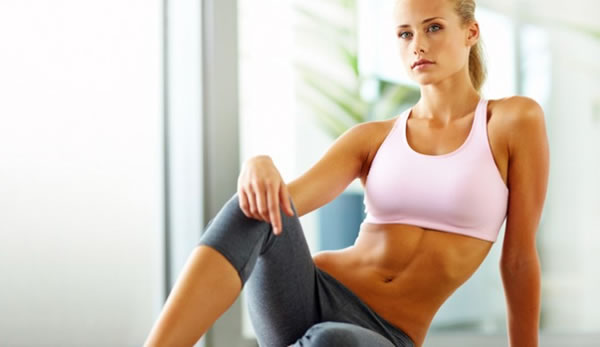 Did you know that your metabolic rate actually increases when you drink water? And when your metabolic rate increases, your body burns more calories, no matter what you are doing: resting, working, running, it does not matter. When the metabolism increases, more calories are burned, all day long!
Scientific Evidence
Several studies have recently been reported that show this correlation between drinking water and weight loss.  One study, done in Germany, showed that increased water consumption was directly related to the increased rate at which study participants burned calories.
See also: Why is drinking water good for you
Eight Glasses a Day
Most diet plans recommend that you drink eight glasses of water a day, but this was the first time that a study showed whether or not these eight glasses could actually lead to, or speed up, weight loss.
The doctors in this study, who were from the Franz-Volhard Clinical Research Center in Berlin, Germany, actually tracked the energy expenditures of its participants. These participants were 14 men and women, all in good health, who were not overweight.
They drank seventeen ounces of water, and then their metabolic rate increased by 30%, and this was the rate reported in both the men and women.  In fact, this metabolic jump took place within just ten minutes of drinking the water.
Calories per Year
According to the study, the doctors and researchers estimate that if you drank an extra one and a half liters of water per day, which is about four cups, you would burn an extra 17,400 calories. This totals weight loss of about five pounds.
Part of this weight loss comes from the work the body does to heat up the ingested water.
Drink water before you eat
Another study was done in the US, at Virginia Tech. Dr. Brenda Davy, an associate professor of human nutrition, foods and exercise at Virginia Tech, and her team, showed that when people drank two glasses of water about 30 minutes before they ate lost weight more quickly (and more significantly) than those who did not.
This Virginia Tech study was published in the Journal of the American Dietetic Association, and it also reported that the researchers found that participants who drank water before meals actually ate about 75 fewer calories at those meal (compared to meals where they did not drink beforehand).
Just eating 75 fewer calories two meals a day for a year would result in a weight loss of just over 14 pounds.  Additionally, this could help spike metabolism, as shown in the German study.
This dip in calories is most likely due to the fact that your stomach is already partially full, from the water, before you begin to eat. And, while you might expect hunger to set in later, since you have eaten less, that did not happen. The extra water helped quench the body's need for calories.
Dehydration
Additionally, research shows that those who do not drink enough water become dehydrate, which actually prevents weight loss, as your body holds on to water weight.
It is actually very difficult for the body to know if it is hungry or thirsty.  When you do not drink enough water throughout the day, your body may indicate that it is hungry, when all it is hungering for is water!  This can cause you to overeat, and then, of course, gain weight.
Also read: Why do I always feel hungry?
Staying hydrated is the key, then, to weight loss!  Keep the body properly hydrated, drink before meals, and eat water-based foods to help give you that additional burst of water.
Another way to stay hydrated, and take in more water, is by simply replacing all of your other caloric drinks with water.  If you do drink coffee or tea in the morning, and take them without added sugar or calories (like milk or cream), you can count that as water!
Water-based foods include vegetables and fruits, soups, and even dairy (but opt for the low fat options).  When you eat water-based foods, you are actually taking in fewer calories, as the density of these foods is water.
Water versus Soda
Additionally, when you do drink water, you tend to avoid high caloric drinks, like soda.  When you are not thirsty, you will not reach for those calorie-laden beverages, helping you cut even more calories from your diet!  See also: Are diet drinks bad for you?
Lasting Weight Loss
The studies also show that after a full year on this 'extra water regimen' the participants has not only kept the weight off, but had lost another pound and a half to two pounds!
The Bottom Line
The bottom line is that adding extra water to your diet, especially before meals, can really lead to long term weight loss.  Remember to shoot for at least eight glasses a day, and if you already drink those eight glasses, try one to two about 30 minutes prior to your meals and see what happens!