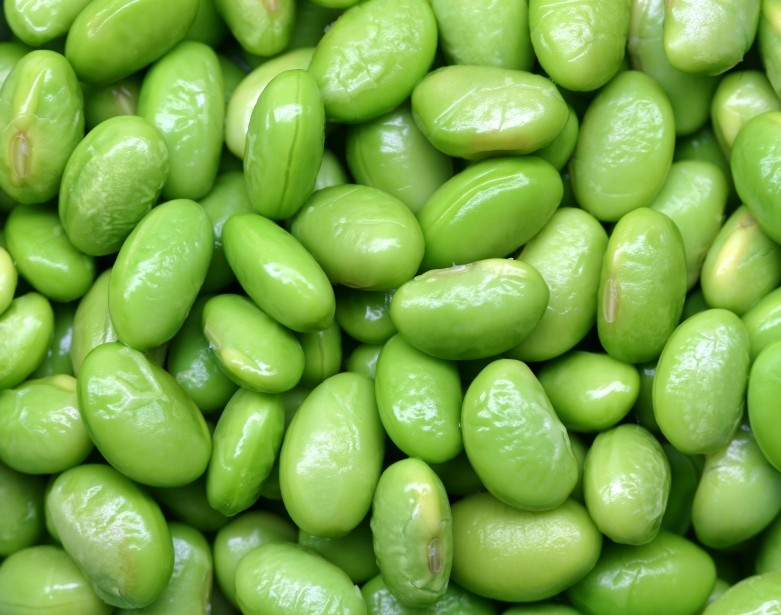 Our mental performance can be enhanced by a diet rich in vitamins and minerals. Although there are no foods that make us smarter, there are certain vitamins and minerals that stimulate our brain functions.
Can the diet affect our brain functions?
The answer is positive and this is related to serotonin. Serotonin affects functions such as appetite, emotion, mood and memory. The biosynthesis of serotonin starts from the hydroxylation of tryptophan, an enzyme found in high concentration in the cells that produce serotonin. It has been observed that the synthesis of serotonin is influenced by the availability of tryptophan and LNAA (large neutral amino acids: tyrosine, phenylalanine, leucine, isoleucine, valine).
The consumption of a meal rich in carbohydrates and protein and low in fats causes an increase in serum tryptophan, followed by an increase in brain tryptophan and serotonin. It should be noted that the action of insulin is necessary to increase serotonin levels, so we cannot draw conclusions for diabetics. But a breakfast rich in carbohydrates, will activate insulin and the increase levels of serotonin will stimulate our brain functions.
Are there any foods that increase serotonin levels in the brain?
It has been found that milk and corn are foods that increase the amount of serotonin in the brain. Milk contains a protein the alpha-lactalbumin which can also improve mood.
Which are the most important minerals for the brain?
The brain function depends on some inorganic minerals which affect the function and development of the nervous system. Such essential minerals, which are the 0.5% of the total mass of the brain, are: the calcium, magnesium, iron, copper, zinc, cobalt and molybdenum.
Most of these minerals are needed by the body in trace amounts and they are working together with enzymes and vitamins. Potassium and sodium are also some ions which also play an important role.
The intake of metals is via absorption from the gastrointestinal tract and then they are transported by the bloodstream to the cells. It is necessary to check the levels of iron, since its deficiency is associated with reduced academic performance even in the absence of any signs of anaemia in schoolchildren. Indicative is the fact that iron supplementation helps children with anaemia to increase the learning speed.
Are there any dietary recommendations that should be followed by children?
The composition of the diet of a child should be as follows:
50% – 60% carbohydrates
25% – 35% fat
10% – 15% protein.
The dietary recommendations are applicable for teenagers and adults as well.  Such a diet will help the body to function smoothly but it should be noted again that a special role on the brain functions is played by vitamins and minerals.
Best vitamins and minerals for a better brain function
Calcium
Major sources of calcium are milk, soybeans and sweet potatoes. The daily calcium intake for the age of 1-3 years is 500 mg, from 4-8 years is increased to 800 mg and 9 to 18 years is increased to reaches 1.300 mg.
The needs of our body in calcium are dependent either by the rate of absorption of calcium from the body or by dietary factors, such as the quantities of protein, vitamin D and phosphorus.
Magnesium
The magnesium can be obtained from various food sources such as nuts, wholegrain cereals and soybeans.
Vitamin D
The role of vitamin D is the absorption of calcium by the bones and one of the sources is exposing the skin to sunlight (See also: best sources of vitamin d). The daily intake of this vitamin D for children is around 5 mg.
Zinc
Zinc plays an equally important role as it takes to the stage of mitotic cell division. Deficiency in cases where the person's brain is growing rapidly, ie during childhood, leads to significant biochemical and morphological abnormalities of the brain.
Zinc deficiency can also lead to reduction of appetite. Between the ages 1-3 years daily intake is at 3 mg, between 4-8 years at 5 mg and between 9-13 years to 8 mg. Foods rich in zinc are meat and seafood.
Cobalt
We should not forget the cobalt, which is an essential mineral for normal brain function. Cobalt is a component of vitamin B12. The lack of B12 and therefore cobalt can lead to a number of health problems. (See also: benefits of vitamin B)
Breast milk is a good source of cobalt, but it is also found in food containing choline, such as liver, crushed grain oats, soybeans, cauliflower and cabbage.