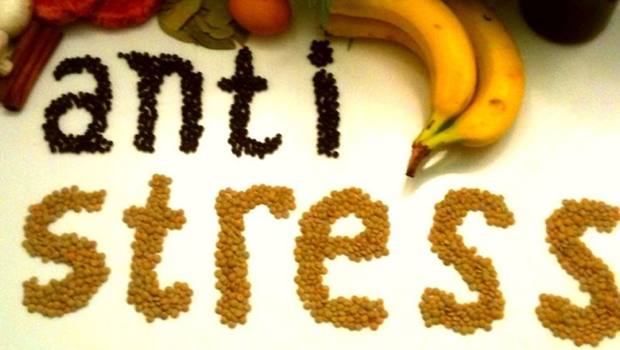 Busy lifestyles, lack of time and pressure at work can all lead to unwanted stress.  Being stressed and under time pressure often means that we make unhealthy food choices, which in turn can increase our stress levels.
Although diet is unlikely to completely alleviate your stress, making healthy choices and eating specific foods may help to reduce your stress levels significantly.
The following foods and drinks are thought to help reduce stress.
Tea
Black tea is thought to be beneficial in recovering from the stresses in our everyday lives.  A study done at the University College London suggested that those who drank tea recovered from stress faster than those who drank a placebo drink.
The tea drinkers, who consumed four cups per day, where also found to have lower levels of the stress hormone cortisol in their bodies after a stressful event than the placebo group.
Although the study suggests a beneficial effect, it did not show which component of tea was responsible for this effect and further research is required in this area.
Complex carbs
Carbohydrate based foods stimulate the release of the hormone serotonin, which helps us to relax.  However, whilst simple carbohydrates such as sugar and very refined grains cause a short burst of release, complex carbs can cause a more sustained release over a long time period due to their slower digestion speed.
Whole grain bread, cereals and pasta make excellent choices, as do oats.
Warm milk
Although it may seem like an old wives tale, a glass of warm milk before bed may help you to de-stress, unwind and relax for a good night's sleep.
Calcium has been found to help to reduce anxiety and prevent mood swings and consuming foods that contain carbohydrates before bed is thought to increase the release of serotonin, the hormone that helps you to relax, meaning this could be a great way to unwind and sleep well.
Oranges
Vitamin C found in oranges and other fruit and vegetables is thought to be beneficial in controlling the level of stress hormones in the body and may also be beneficial for lowering blood pressure.  It also has the added benefit of strengthening the immune system, which can be important as people under a lot of stress tend to be more susceptible to illness.
Spinach
Spinach and other green leafy vegetables are great sources of magnesium, of which a deficiency can exacerbate symptoms of stress.
Oily Fish
Oily fish such as mackerel, salmon and sardines are all rich in omega-3 fatty acids that are thought to have numerous beneficial effects for the body, including controlling levels of stress hormones.
Not only this but they may protect against mood disorders and are thought to protect against heart disease.  For best results, consume oily fish at least twice a week, but if you are unable to do this, fish oil supplements may be of benefit.
Avocados
Stress is a common cause of high blood pressure and consuming sufficient amounts of magnesium is a good way to combat this symptom.  Avocados are rich in this nutrient and also contain healthy fats that can protect the body against the effects of stress.
Bananas are also a good source of magnesium and make a good bedtime snack due to their high carbohydrate content, which may also help with relaxation.
Almonds and Pistachios
Nuts and seeds are great sources of healthy fats, which are thought to protect against inflammation, lower cholesterol levels and possibly protect against negative effects of stress in the body.
Pistachios and almonds are particularly rich in nutrients, with almonds containing helpful immune boosting vitamin E and B vitamins that can protect against stress.
Other ways to reduce stress
Exercise:  Working out is a great way to release tension and stimulate feel good chemicals called endorphins in the body.  Be careful not to exercise too close to bedtime however, as this may prevent you from sleeping well. (see also: Benefits of exercise)
Take time to unwind:  If you are stressed it is important to take time to relax and do something that takes your mind off the cause of the stress.  This could be anything from dinner and a chat with good friends, to a long hot bath, to a high paced workout.
Tackle the cause of the stress:  Doing things to relax and reduce short term stress is all very well, but in the long term it is important to look at why you are stressed and what you can do to fix this.  Living in a stressed state is not good for your health and can lead to burn out, so take a good look at your life and identify where changes need to be made for your own wellbeing.