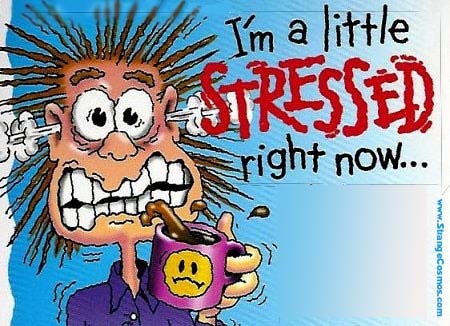 The causes of stress are a lot, as are the multiple ways to deal with it. While some usually use a "tool" against stress, experts tend to agree that the most effective way to fight stress is to deal with it from different directions.
It is very useful to be able to immediately implement two – three different strategies against stress, in order to help your body relax, get rid of the dysfunctional thoughts and generally to protect yourself from the negative effects of chronic stress.
Here are some strategies against stress, which by the time you learn to execute them correctly they help you get rid of it in just 5 minutes!
Breaths
They can be made quickly and directly by anyone, and generally requires little time for learning. Additionally, they can be used in combination with other strategies against stress (e.g. meditation).
Progressive Muscle Relaxation
This is a technique that after some practice, it allows you to relax all the muscles of your body and eliminate every trace of tension from stress. Seems particularly useful for people with sleeping difficulties, and can be applied to a mental level as well, in order to use at any time and in any place.
Meditation
The use of meditation is gaining more and more ground for the treatment of stress. Systematically practising meditation, – at least twice a day, every day – helps to strengthen the body against future stressors.
Aromatherapy
Though research on the beneficial effects of aromatherapy is limited, early findings show that it can lead to increased satisfaction of the individual, but also to reduce the levels of cortisol – the "stress hormone" – in the body. Especially lavender, seems to reduce weeping in infants and to facilitate sleep in both children and adults. Indeed, aromatherapy combined with a body massage, acts effectively against stress and physical tension.
Physical Activity
This is an excellent technique to fight stress, while offering many other health benefits. More specifically, it helps by offering distraction from negative thoughts, and with the release of endorphins helps in reducing the sense of melancholy and frustration.
Laughter
Pamper yourself several moments of laughter, because it does not only lowers the levels of stress, but also contributes to the overall health of the body. Also, laughter and humor bring people closer and it is known that the existence of social support network helps to reduce stress. See also: the importance of laughter in our life