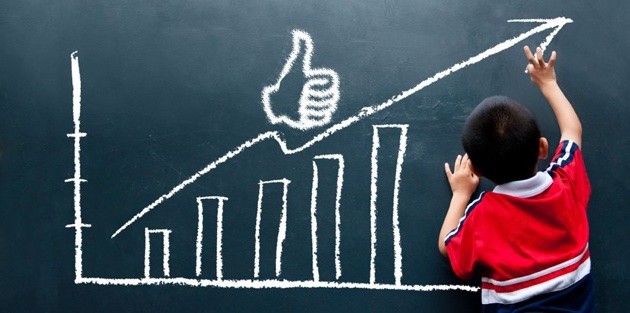 There are many ways to get more readers for your blog, what I will explain below are the most popular methods you can use today to increase your readership and get more exposure.
Creating and maintaining a blog requires a lot of hard work and patience but the even most difficult part is to increase your traffic and get more people to read your posts. A blog without readers serves no purpose and brings disappointment to the owner. In the majority of cases this also makes people give up blogging altogether.
How do you get from 0 to 400K readers per month?
Before getting into the actual techniques you can use and to prove that what you will read below works, let me mention that I used the same promotion methods for Calorie Secrets, a fitness blog that generates more than 400 thousand visitors per month.
This is not the first time I wrote about this, I explained how the traffic went from 0 to 250K per month here and also how it went over the 400K milestone in this post.
How to get more readers for your blog posts
#1 – Content comes first
You probably read about this a hundred times before but it is true that when it comes to website or blog success content comes first. You can use any techniques or tools you want to drive traffic to a website but if the content is not good, you cannot go far.
What do we mean by good content? Many people misunderstand this statement and believe that good content can only be produced by professional writers or successful bloggers.
Anyone can write good content provided that:
It is meaningful for the reader
It offers solid advice or assistance for a problem
It is grammatically correct with good spelling
It is unique; meaning that it is something that is not already published on the web
It is interesting and worth mentioning or sharing
How do you write good content? Have you heard the phrase 'practice makes perfect' before? The same applies for content writing as well. Don't expect to be able to create interesting posts from day 1, it takes time, repetition and effort to find your writing 'voice' and 'tone'.
Some tips to help you:
Write about topics you know well
Do your research before starting a new post and understand what others are writing about the particular topic.
When you finish a post don't hit the publish button immediately. Leave the post in draft mode and read it the next day and make any necessary changes.
Avoid long sentences and try to aim for short paragraphs. This makes reading and writing easier.
Break your posts into parts (introduction, main body, conclusion).
Use headings and subheadings to break the 'main body' part into smaller sections.
Create a draft outline (basically decide on the main headings) before start writing.
How do you know that the content you create is good? The best way to test that your content is good is to share it on your social media channels. If you get interactions to the post (comments, shares, likes, tweets etc) then it is a good sign that people like the post.
If your social media following is not big, i.e. you don't have a lot of followers on twitter or Facebook you can always use Facebook's 'boost post' or Twitter's 'promoted tweets' to get your posting in front of more people.
#2 – Build and maintain a publishing schedule
Once you are confident that you can create good content, the next step is to come up with a publishing schedule and stick to it persistently for a long time.
A publishing schedule is a simple plan that indicates the days and times you will publish new posts on your blog.
For most types of blogs (fitness blogs, productivity blogs, how-to blogs etc), posting 3 times per week is more than enough. For blogs that are more into news i.e. fashion, lifestyle, tech, it may be necessary to blog more often.
How often should you blog also depends on what your competitors are doing. If the other blogs or websites in your niche publish content on a daily basis or several times per week, it may be necessary to follow a similar pattern in order to stay competitive.
#3 – Create long in-depth articles
Another technique that will get you more readers is to provide users with long in-depth articles. This is especially important if you are maintaining a blog that provides advice, tips or answers to questions.
The benefits of doing so are a lot. First you will keep you users happy because they will find what they want and second you increase your chances of getting higher rankings in search engines since they like to have (especially Google), good in-depth content in their index.
How long should you make your blog posts? Several studies show that the average number of words in the first pages of Google is 1500. While this depends on the niche and type of articles, it seems that long articles perform better than shorter.
Besides rankings, studies also show that in-depth articles get more social media shares and engagement.
I know that it is difficult to keep producing good and long content consistently so if you have to choose between quantity and quality, go with quality. In other words if you cannot produce 3 1500+ articles per week, instead of publishing something for the sake of keeping your publishing schedule, better go for 2 articles per week that will offer more value to your blog in the long term.
#4 – Help search engines to find your content easily
Your blog success depends on search engines and to be more precise it depends on Google. If you manage to reach a point where you get constant traffic from Google search, then everything else becomes easier.
Google traffic performs better than any other type of traffic because it is more targeted. Visitors coming from the Google search box are more likely to become subscribers and long-time readers to your blog (provided of course that they like what they see).
How do you get more traffic from Google? There are many things that you have to do besides what already explained above. To start with, you need to make sure that your website is SEO optimized. On-page SEO is the keyword for this case. Things like your page titles and descriptions, your content headings, the alt tag for images, your website speed, the keyword density within the text are some areas you need to optimize so that Google can understand your content better.
Then there is also off-page SEO. Off-page SEO has to do with signals you can send to Google, that will help them trust your blog. The most common type of a 'signal' are links pointing to your blog from other blogs or websites. You can consider links as 'votes of trust' which are used by Google to determine which sites to show in the first page of their search results.
Link building is a huge topic and something that you need to do with real care but as a rule of thumb don't try to create hundreds of low quality links but instead concentrate on a few high quality links that will make a difference. Choose carefully where to promote your website and get a link back and remember that the more difficult is to get a link, the more value it has.
#5 – People use mobile more than desktop
It is a fact that mobile searches are now more than the desktop. This means that people while on the go are looking for information and they need to get it in a mobile friendly way. As of April 21, 2015 Google rewards mobile friendly websites and this simply means that if you don't have a mobile friendly website you have less chances of getting traffic from mobile searches on Google.
What you need to do? To ensure that your website is mobile friendly and that the content you provide can be read on any mobile with ease. Google has this great tool which will tell you if your blog is mobile friendly and what to do in case it is not. Note that mobile friendliness is accessed on a page-by-page basis so make sure that you check all pages of your website and not just the home page.
#6 – Social is a fast way to get more readers but it's not always that easy
Last but not least, one fo the ways to increase your readership is to go social. In other words by correctly promoting your content in the plethora of social networks you can start getting more readers until SEO will bring in organic traffic.
There is a great myth about social media marketing and this is something that you need to have clear in your mind. Don't expect that you will get thousands of visits by just posting your content on your social media pages. It's not that simple.
When you post something on your Facebook business page, this is only seen by aprx. 10% of your readers. So if you have 1000 followers on your page, your message will be seen by no more than a 100 people. Most probably these people will not even notice it since their timeline is loaded with tens of posts and messages by their friends.
The same is with twitter, pinterest, google+ and the other major social platforms. The trick here is to use other ways to ensure that your postings will be seen by more people and the easiest way to do that is through advertizing. There is some cost involved but it is an effective way to get your posts in front of more readers.
Facebook has a feature called 'Boost post' which you can use to promote individual posts, and Twitter has 'promoted tweets'. Experiment with those and see what kind of results you can get. You don't need to spend a lot of money $10 on each for a couple of days in enough to boost your posts. You don't (and shouldn't) do this for all your posts but only for your best pieces.
Conclusion
For sure there are many things to do to get more readers for your blog. What I tried to explain above are the most important steps you definitely need to take but the list is by no-means complete. If you want to do some more reading click on the links above and read my other posts which also include traffic statistics and other useful data.