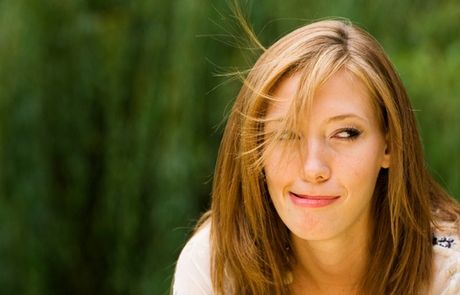 "Be patient." We heard this many times when we were young and as we grow up it almost sounds like a threat. Often in our ears, the word "patience" it's a synonym to an excuse for delay, unnecessary waiting or an obstacle blocking progress – and thus quite simply, we do not like to be patient.
On the other hand, impatience has adverse effects in our life and work (taking wrong decisions without waiting to see the real outcome or judging people without giving them a chance to prove themselves).
But how can we be more patient? When obligations run and results are expected from us, how can we convince ourselves not to take quick decisions but look for the long term picture? Here are eight tips towards this direction: the slightly long but safe way of patience.
Do not confuse patience with inactivity
Always make sure that while you are patient, the work for which you are interested is progressing (even slowly). For example, you assign a task to someone and have to wait ten days to complete it: The process of patience does not mean that all this time nothing happens. You should always check that there is a degree of progress towards the desired outcome.
Take a step back…
Take a step back so that you can make two steps forward. The retreat is not always negative. When problems delay your plans, do not lose your patience. Even a mistake-we all make them-can give you more strength and knowledge to continue with more concrete steps, so never give up without a fight.
Time is your friend not an enemy
For every action we do, there is an average time frame we have to wait until we get results. For example, if send you a C.V for a job opening you have to wait until you get a response. There is nothing you can do to speed up the process.
In other cases keep in mind the time frame within which you expect results. Until it has expired, you can wait without stress. If the deadline has passed and you got no results you can continue to the next step.
Decide if it's worth to be patient
As we said, patience is a difficult process and for many people it is stressful and painful. Are you willing to wait until you get the desired result? Weigh the possible outcome with the "sacrifice" of wasted time and decide which one is more important for you.
Maybe you don't need a lot of effort but method
Or to put it more correctly, some things don't need rush but tactic. Whatever your goal, gather as much information as you can, process it carefully, develop your strategy and follow it. If you are governed by the logic of impatience "act quickly whatever the results", the risk is higher. This is true for your work and even for your interpersonal relationships: In your haste to jump to conclusions and put signs in a person, you lose the opportunity to meet and know them better.
Aim for the right timing
To convince yourself for the importance of patience, think about the benefits of right timing. If for example you need to ask a colleague to help you while he talks on the phone or is in the middle of an important appointment, he will most likely ignore you due to the confusion. Instead, if you wait for the right moment or mood, the answer is more likely to be positive.
Assess your progress
Learn to appreciate your progress (irrespective of how big or small), enjoy it and always look for the big picture without getting lost in the present. Remember you don't want to lose a forest for a tree.
Follow your instincts
When you let things go their way slowly, many would consider you "lazy" or without dynamism. When you do them too quickly some will characterize you hasty and irresponsible. The truth is that whatever we do, those around us will find something negative to say. The key is our own judgment, and not what others believe: see what effect it brings to you, and follow your instincts.