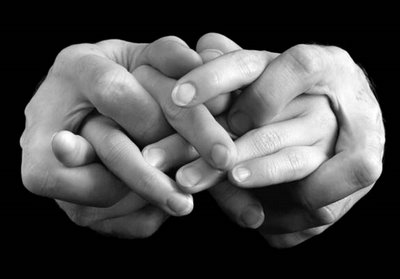 "Invest" emotionally in a friendship, because good friends are priceless. Friendship is like the expensive tasty wine, the more it ages the better it gets! Certainly a bonded relationship requires care and effort, since without compromises nothing can be kept "alive".
Follow the tips below in order to go deeper into your interpersonal relationships and find out how to become a better friend…
Be reliable as good friends
You may have good intentions, but nobody trusts people who never follow their promises. Trust in friendship can be "broken" quickly, especially if there is no honesty!
Before you are misled by your spontaneity, consider: "Can I keep my promise?". If you lose the other person's confidence, it is difficult to restore it.
Communicate often… even if you don't have time!
Most people are so busy that do not keep enough contact as a strong friendship requires. A good friend should have time for another, even if they are tired.
Do not wait around for the other to call on you, but take initiative yourself. Even if you live 500 miles away… find ways to overcome the distance!
Do not let others "criticize" your friend
Do not talk about your friends behind their back and don't let other people spread rumors about them.
If someone says something bad about your friend, be sure to stop the conversation and listen first what your friend has to say.
Tell the truth when needed!
A real friend isn't afraid to tell the truth, even if this is not something that "suits" them. You must always have in mind the interest of the other and when they are wrong… tell them!
Besides, a friend is the one who can get you in the right direction, to tell you spontaneously that he disagrees with your actions.
Give your friend the necessary breathing space
If your friend wants some space to think or to be alone for a while, understand this need. There is no reason to "stick" on them, since friendship does not mean being together all the time.
This will give the necessary "breath" to your friendship, so as to appreciate more the time you spend together.
Discuss constructively… and without whining!
There is nothing worse than a friend who constantly whines and can't have a normal conversation.
There are always "bad" days, but you can't always be negative in a conversation. Instead, listen carefully to the other and have a constructive conversation.
Help each other during difficult periods
A good friend is not only for the good times… but also for the difficult ones. You should help your friend substantially, even though small things – such as a few encouraging words. Such an interaction shows the path of a friendship towards an intimate relation.
Treat each other in an honest and sincere way
Honesty is one of the main pillars of friendship. The other must be aware that he can count on your honesty. Even if honesty may hurt the other person's feelings… you should try to tell the truth without compromise.
Understand the weaknesses of your friend
Treat your friends as equal human beings, despite the years of your friendship. Take into account their weaknesses, but also your own. You need to understand their mistakes and not think that you are always right!