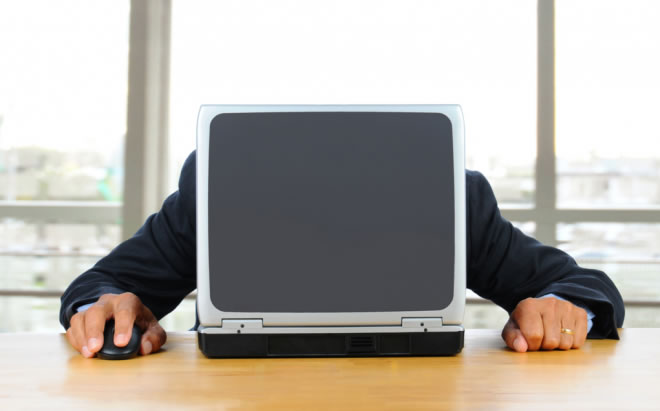 Do you feel the need to become more productive? If you feel that the 24 hours of the day are not enough to do what you need and what you want, you're not alone.
The frantic pace of modern lifestyle is like running on the track but without having a finish line! We are always in a hurry to cope with dozens of everyday activities.  Everything needs to be done today and the combination of work and family obligations leave no time for us.
Are you really determined to save a few hours a day and become more productive?
10 tips to improve your productivity
Time management can help if you have the willingness to organize your time better. This is a popular subject on personal development. Many books have been written and courses have been taught by many colleges and universities. However, time management can be summed up in two simple things: First you need to plan your daily schedule (with any method you want i.e. your phone, tablet, calendar, sticky notes etc.) and second to actually follow your plan!
A key concept to realize is that despite of how organized you are, time does not change and the day still has 24 hours. What you can manage is yourself and what you can do with the time you have at your disposal.
Discover where you lose your time
The first step is to determine where you spend time that could be used more productively. You spend a lot of time on the internet, on Facebook or twitter? How long does it take you each day to read your emails and how much time you spend on the phone? A detailed record of your activities throughout the day with timing is necessary. It is a frustrating process but might help you reach into interesting conclusions. For example, find out what percentage of your time is spent on personal leisure, for work, for family and to whom you devote more time (family, friends, colleagues etc.).
The importance of planning
Another key tool in your hands is planning. Write down the things you have to do for the next day and a summary of activities for the next month. Gradually register your monthly activities into the daily schedule and try to stick to your plan. Try not to postpone any tasks because the constant postponements of tasks that you actually want to avoid end up filling your head with unfinished jobs, causing stress and anxiety. (See also: how to manage stress at work)
Particularly important is the actual process of planning. It has been shown that good planning may lead to new solutions, innovations and more efficient ways of completing your obligations.
Software such as Microsoft Outlook, Evernote or the calendar on your mobile phone, can help in the design of your daily, weekly and monthly schedule. A very important advantage of using software to design your schedule instead of the manual method (paper) is the automatic reminders so that you don't forget anything or miss any important task.
You will find it useful to revise the program of the day the night before or in the morning while having coffee. This will help to reduce stress, as studies have shown that recording your activities helps 'empty' your mind.
Priorities
After planning, you need to set priorities. If you need to make ten things in a given day, how many and which of them should be done no matter what? Never 'overload' your day and your plan with things that can wait or with obligations you are not willing to do. From the time of planning, however, stick to the schedule, and do not let yourself find any cheap excuses.
Learn how to assign activities to others
Both in your work and at home, there is no need to do everything alone.  You need to learn to share activities. Plan what is best to do yourself and what you can assign to others. It is important to select the appropriate person for each job, giving them clear instructions and a predefined deadline.
Set time limits
Proper time management requires the use of the clock. You should set specific timeframes for both business and for the activities in your spare time. For example, if you don't set specific timeframes you can spend all your day reading emails and surfing the internet.
Do not waste time waiting
During the day, it is almost impossible to avoid waiting. You may have to wait for the bus or to meet customers or your appointment with the dentist. Prepare to take advantage of this time either by reading something related to your work, or by revising your daily schedule.
Learn to distinguish between urgent and important
The important tasks are those that help you achieve your goals and lead to long-term progress and reward. These tasks are not usually urgent. On the other hand, many of the urgent tasks are not necessarily important.
In conclusion, you must realize that time is not changing, the day has 24 hours and what you can manage is essentially your habits .Don't forget that you should not spend too much time in planning. It's … a waste of time!