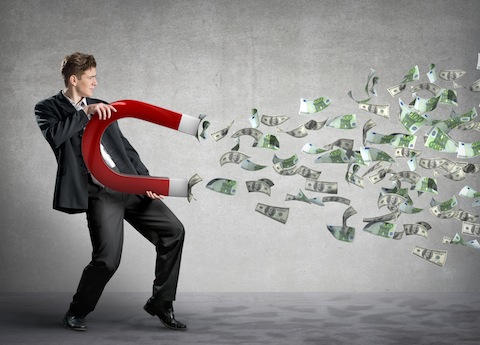 Many people believe that it's very difficult to change their life and while it is, there are always exceptions to the rule. With the proper mind-set, the right plan and lots of willpower you can make the first step for a new beginning that will bring an end to your passive life.
A true story…
I've been running manageyourlifenow for 5 years but this is the first time I will post a true story and not an article based on research evidence or studies. This article is also special for two more reasons, first because I will be sharing my own true story and second I hope that it will inspire and motivate people not to give up but always hope, work and wish for the best.
An Internet story with a happy ending
It all started 10 years ago while I was enjoying my summer holidays in Santorin – Greece and between the sun, the sand and the sea I decided to get actively involved with the Internet and explore the possibilities this new area or better era could offer to young and enthusiastic IT professionals. For sure it was an exciting experience much more than it is now, but besides excitement I was also looking for ways to create a sustainable income on-line.
What I wanted was a job where I could work on-line, from home, do whatever I wanted without having a boss or a timetable and make enough money to make a living! Everybody with whom I discussed my dream called me crazy but after 2006 (this was the point where I realized the potential of Google AdSense) my dream started becoming real and a few years later I have finally managed to turn my dream into a fulfilled goal.
It was not easy, in fact it was a journey filled with more failures than successes. Many times I deleted everything and started from the beginning either because what I was doing did not generate any outcome or because Google was destroying my efforts. Despite my academic background it took me many years to understand how search engines work, what the real Internet Marketing is and how to build a successful web site without taking any risks.
The problem with working online is that there is too much and too conflicting information on what works and what does not work in the Internet and if you don't know from where to start and who to trust you will get lost in a vicious circle without exit. It happened to me as well and I know the disappointment of seeing your endless hours in front of your computer producing zero return. At those times I was anxiously looking for someone to tell me what I was doing wrong and what I should do to get traffic and make something out of my online work.
Unfortunately for me I had to learn the hard way by trial and error. I had to go through a difficult process of working long hours without knowing what would be the result; all I knew is that I had to find a way out; I had to find a way to get out of the 9 to 5 and do something to change my life.
Making the Internet work for you in not impossible…
10 years after, I am happy to say that my persistence finally paid off. I gained confidence, knowledge and valuable experience that helped me escape from a boring routine and opened new horizons for more enjoyable experiences. Seeing how it felt, I decided that I had to share my experience and techniques with other people who want to work online and satisfy not only their financial needs but also the feeling of achievement, satisfaction and completion.
What I came up with is a book that describes step-by-step everything you need to know about creating a successful web site or blog. Unlike other books or products, I won't bother you with theories, imaginary web sites or fake scenarios but will show you REAL case studies, REAL examples from REAL web sites I have created over the years that generate both traffic and money. If you really feel that it's time for a change you can give this a try;  it's not going to be easy but at least you know that it is possible provided that you follow the right path and use the correct tools.
If something is not clear or you are not sure how this story can change your life, join me in the comments below and I will try to do my best to answer your questions.