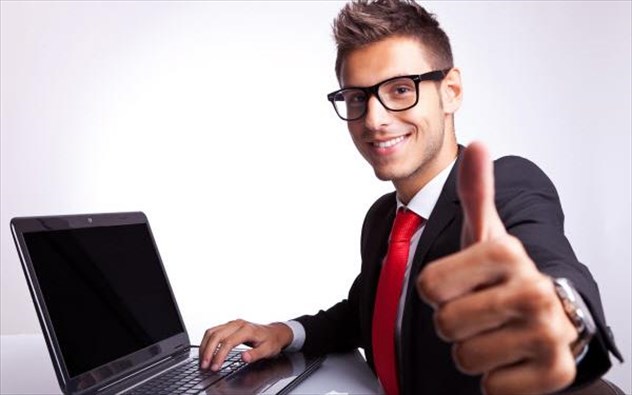 Fatigue is simply a symptom of an underlying condition, so fighting it can depend upon many things. But one of the most common causes of fatigue is simply a busy life!  Everyone, these days, seems to be stretched thin, and that can take a toll on the body.
Whether it is a poor diet, a lack of sleep, or stress that is causing your fatigue, below you will find some good, overall pieces of advice that can fight the physical and mental effects of fatigue.
Basically, when you are fatigued, you are exhausted!  You just cannot find the energy to do anything, and this can affect your daily life, from work to home and social situations.  When you fight fatigue, you get that energy back so that you can perform at your best, no matter what the job entails.
Fight Fatigue by lowering your carb intake
Simple carbohydrates cause a sugar crash. These simple carbohydrates, which are found in sugary snacks, cereals, sugar-laden drinks, white bread and so forth, actually spike the body's blood sugar, and when that blood sugar dips, the body crashes.
Try not to start your day with simple carbs, and try cutting back on carbohydrates all together. Too often, they make the body feel lethargic. Instead, start your day with protein and fiber.
Reach for an apple with peanut butter, ham and eggs, or even salmon!  Protein shakes are often perfect for those who skip breakfast because they do not like to eat solid foods in the morning.
Treat breakfast like dinner and really reap the benefits.  Protein revs the body and fiber helps to get rid of any toxins in the body, so these two are powerhouses at breakfast.
Eat right and see how great your day can begin.  Fight fatigue as soon as you get up in the morning by simply eating breakfast the right way.
Snacking during the day can help regulate and maintain your blood sugar, keeping your energy up. Again, skip those carbohydrates, but there are some healthy (and delicious) snack foods that will keep your energetic.
If you do not snack, this could be a cause of fatigue right there. Keep the body alert, and the metabolism up, by snacking on mixed nuts, peanut butter and apple slices, a bag of chickpeas or dried peas, or maybe carrot sticks and hummus.
Find something you like and enjoy!  Even dark chocolate (look for high percentages of dark chocolate, such as 85% because the higher the percentage, the lower the sugar content) with peanut butter (or almond butter, or whatever nut butter you prefer) is a healthy choice!
Take Your Vitamins
If you are not taking a multivitamin, you should be!  Multivitamins are key to keeping the energy up, especially if you do not get enough fruits and vegetables in your meals. These nutrients will work to support the body's overall health. They also help to keep your immune system strong, this way, you can fight off any illness (and fight the fatigue that goes along with being sick!).
A good multivitamin, one that will help with energy, should contain all of the B vitamins.  Not sure if yours does? Add a B-complex supplement, because when we do not have enough B vitamins in the body, we are run down.
Get Some Sleep
You have heard it before, and you are going to hear it again: Get enough sleep!  Typically, men need eight to nine hour of sleep per night, and women need seven to eight hours.  And note that this is restful, restorative sleep.
Even if you are in bed for the correct number of hours, if you are tossing and turning, that is not restful sleep, and your body is not restoring itself during those hours.
Try going to bed earlier, turning off the computer earlier, and eating earlier.  Late night noshing, looking at your computer's blue screen and even exercise too close to bedtime can keep you up.  Instead, turn off the television and grab a book. Reading tends to calm the mind and get it ready for bed.
Drink Your Water
When you are dehydrated, you feel fatigued.  Make sure you are drinking enough water throughout the day.  Typically, eight to ten glasses are the norm, but if you are in a hot climate, if you exercise a great deal, or just feel thirsty, you may need more.
Hate the taste of plain water?  Add cucumber, lemon or even strawberries to a picture and enjoy a tasty glass without any added sugar or calories.
Exercise
If you are fatigued, you may not want to exercise, but the truth is, exercise fights fatigue. If you are tired, try something easy, like a walk.  Or, go for a bike ride.  Just a few minutes, several times a day, will have you feeling better and more energetic in no time.
As you feel more energetic, you can begin to add more minutes to your overall exercise program, and add some higher intensity workouts, too.
Yoga
Yoga, and yoga breathing, can improve both your mental and physical health.  Yoga allows you to concentrate on your breathing, and it is good exercise, so two benefits in one.
If you just do not like yoga, and least practice concentrating on your breath. This serves to wake up the brain and leaves you feeling more energetic.
If you have never done yoga before, practice deep breathing from the abdomen, as this helps to get rid of stress. Breathe in through your nose, filling the abdomen completely, and breathe out again through the nose.
Try holding both the 'in' and the 'out' breaths for four counts each.
Do all, or some, of these things, and watch your energy levels increase!