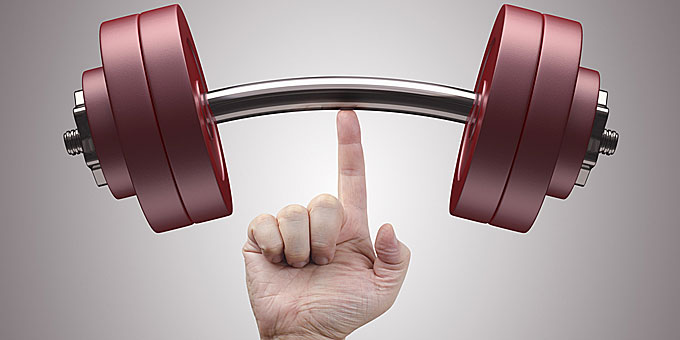 Gaining muscle takes proper training, nutrition and consistency.  You do not have to take supplements for quick muscle weight gain.  There are many aspects of nutrition that go into building muscle.  Here are some things besides proper exercise training to consider for success with gaining muscle.
Eating enough calories
This may seem basic, but this simple point often gets over looked.  In order to increase muscle, your calorie intake must be greater than expenditure.  If you don't eat enough calories, it won't matter how much protein you eat.  You won't gain muscle quickly.
Know Your Target
In order to eat enough calories, you need to know what that number is.  There are many calorie calculators and fitness apps available that can give you an estimate of your calorie needs.  All equations will ask for your age, gender, height, weight and physical activity amounts.  Make sure you put in an accurate physical activity estimate. After you get a target calorie number, you may need to add up to 500 extra calories per day for gaining weight.
Track Your Food Intake
When you know your calorie target, track your food intake to make sure you are meeting your target number.  This takes some time and attention to detail in order to get accurate results.  There are many apps and fitness tools available online to track food intake.  You can also track food intake with an excel spreadsheet or simple pen and paper.
Stay Consistent with Calorie Intake
Adequate calorie intake needs to be consistent for muscle gain.  Going long periods without eating can hamper muscle growth.  Here are some tips to make sure your calorie intake is consistent as possible.
Plan out your meals ahead of time.  If you know you're going to be out most of the day, take food with you or plan where you're going to get food.
Keep non-perishable, portable foods in your car or bag.  Examples include nuts, lower sugar energy bars or dried fruit.
Save time by prepping food the day before.  You can also make extra servings when cooking and pack up leftovers in Tupperware to take the next day for a meal on the go.
Quality is just as Important as Quantity
After you know about how many calories you need per day for muscle growth, you now need to focus on proper quality of calories.  Protein, carbohydrates, fats, vitamins and minerals from food are all needed for muscle growth.
Even though adequate calorie amount is important, the quality of fuel is important too.  Don't try to pack on the muscle by eating only junk food.
Protein
Protein is often the shining star when thinking about muscle gain.  However, proteins rich in branched chain amino acids may stimulate muscle growth over other proteins not rich in branched chain amino acids.  Dairy, meat and legumes are rich sources of branched chain amino acids that can stimulate muscle growth.
Carbohydrates
Protein is not the only nutrient needed to build muscle.  Carbohydrates are needed for restoring muscle glycogen.  Glycogen is a stored form of carbohydrate and used as a fuel for exercise.  It is important to get quality carbohydrates to rebuild muscles after exercise.
Quality carbohydrate sources include:
Whole grains (brown rice, quinoa, barley, whole wheat, etc.)
Fruit
Vegetables
Fats
Omega 3's can help decrease inflammation in the body.  Exercise can increase inflammation, which could decrease muscle recovery.  Therefore eating omega 3's can help muscles recover quicker after intense exercise.  Rich sources of omega 3's include fatty fish, nuts, avocados, seeds, flaxseed and chia seed.
Vitamins and Minerals
Eating a varied diet can help ensure you are getting adequate nutrients to build muscle.  Zinc, vitamin C, vitamin A, B vitamins and iron are some of the micronutrients needed for muscle growth.  Eating a varied diet of lean proteins, fruits, vegetables, olive/nut/grapeseed oils, dairy and whole grains can give your body the necessary tools for building muscle.
When to Eat
After exercise, eat a carbohydrate and protein source within 30-60 minutes for optimal restoration of muscle.  All meals should contain a source of protein, carbohydrates and fat.  Eating a meal or snack every 2-3 hours can also enhance muscle growth.
How Much?
The Institute of Medicine recommends adults should get 45-65% of calories from carbohydrates, 20-35% of calories from fat and protein up to 35% of calories.  How many grams of each nutrient needed depends on your calorie recommendation.
Rest
More exercise is not always best for quick muscle gain.  Muscle rebuilds after exercise, so not giving muscles a chance to recover will hamper muscle growth.  Rotating days for certain muscle groups can help ensure muscles are getting recovery for growth.
Adequate sleep is also a necessity for muscle growth.  Getting enough sleep at night can help hormone levels needed for muscle growth stay balanced.  Aim for 8 hours of sleep per night.
Water
Muscle is mostly water.  Adequate fluid intake is helpful for muscle growth; start with drinking 8 cups per day.  Drink mainly water for fluids throughout the day.  Weigh yourself before and after exercise to determine how much water was lost during exercise.  Drink 2 cups of water per pound loss of water during exercise.
Combining proper exercise, adequate nutrition and rest can set you up for success for quick muscle gain without relying on expensive supplements.  The key is to stay consistent with exercise, nutrition and stay focused on variety of diet and eating adequate nutrient levels.  The benefits of these can't be matched from a supplement.