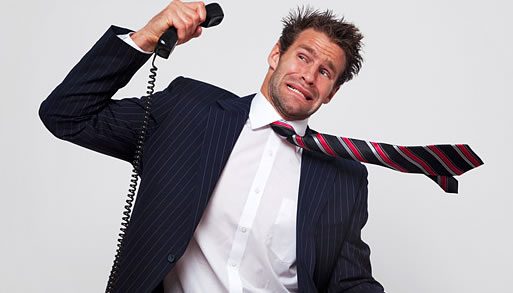 Correct your bad behavior and change your interaction with other people! Many people have problems with their behavior, smaller or even important, leading a life they certainly had not dreamed. Their colleagues avoid them and friends don't bond with them… until they understand that the only one to blame is themselves. The following tips will "open up" the road to happiness, as long as you improve the way you're thinking…
Focus on a behavior issue … and not on all of them!
If you try to solve two main problems of your behavior simultaneously … you will probably make mistakes! It is important to set a target, which triggers your "wants" toward your interaction with others. You can either deal with the issue yourself, or ask the help of a professional, so as to focus on the issue and to win the favor of life.
Be honest with yourself
Try to tell the truth to yourself and you will realize that the weight of your problems will lighten. You may need to deal with the consequences of your actions to proceed to the next step. Clear your mind and locate the source of the problem you are facing, so that you can "hit" the center of it! Don't be afraid, but admit your mistakes!
Correct what you don't like in everyday life
To be able to resolve any issues of your behavior, you must first remove as many of the things that "revive" it! If you see that your job is making you angry maybe it is time to look for something new, and if the cause is debt then perhaps you should stop overspending. Try in every way to get rid of those things that make you lose control of your life.
Change your attitude to life … recording your behavior!
Music, work, the media can guide your attitude, as strange as it may sound! It is useful to keep a diary in which you can record thoughts and feelings on a regular basis. This way, you can evaluate your current behavior and mistakes in your attitude so as to weaken your negative behavior.
Pay attention to your life ideals
Everyone has a set of ideals, which govern their lives and work therapeutically or not. It's up to you to bring your behavior closer to your ideals, so you can adjust your actions but also your reactions based on a better version of you. If you follow a life filled with values such as self respect or the appreciation of others, you will be able to deal with difficult issues with self-criticism and courage.
Find incentives for good behavior
To be able to eliminate the bad behavior out of your life, you must have a positive incentive each day. In particular, you should spend at least five minutes a day studying your attitude and the reactions that need to change.
Incentives, however, you can find them everywhere… from a conversation with a friend and volunteering to listening to music while walking in nature! With these you will be able to get as much power required for the change in your attitude.
Don't try to look like other people
The key to move towards the improvement of your behavior, is to accept the elements of yourself and find the strength to control your thoughts. If you try to look like others, you will be frustrated and will hold a bad attitude to life and others. Besides, if you are not in peace with yourself … how will you become better human beings?
Learn from the problems of life
Seeing people surviving through the worst problems can be the inspiration you need to correct your behavior. In most cases, a nearby problem can influence you and help you think differently. In fact, who knows?  A jolt in life can lead you to change your way of thinking.