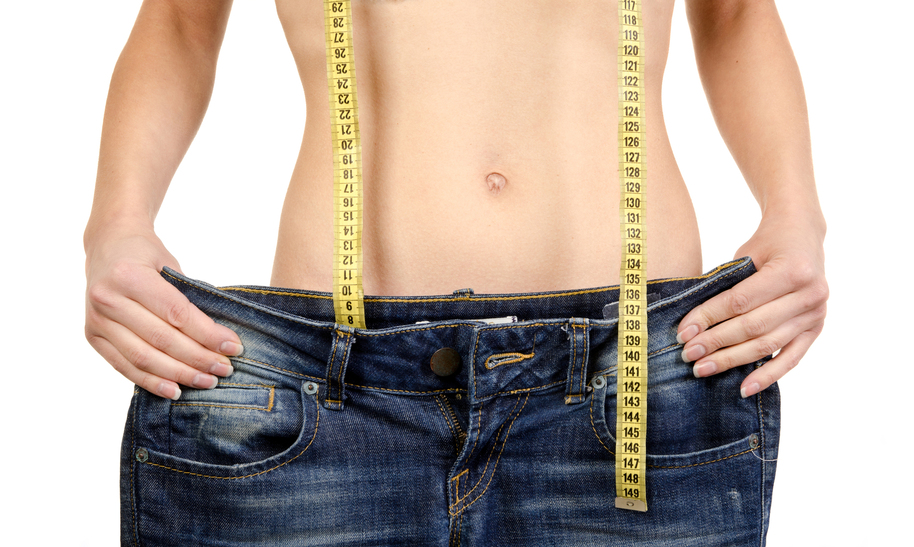 A healthy rate of weight loss is considered to be around one to two pounds per week, so if you want to lose five pounds, give yourself at least three weeks to do it in.  Although many diet plans may advertise much faster weight loss than this, these are generally unhealthy regimes that are unsustainable in the long term and can even do your body damage due to eliminating food groups and essential nutrients.
Very fast weight loss on crash diets is often followed by the weight being regained, often with a little extra, when you start to eat normally again.
To lose five pounds at a healthy weight and maintain this weight loss in the long term, you need to make changes that reduce your calorie intake by about 500 to 1000 calories per day.  Once you have lost the weight, you energy requirements will be slightly less than previously due to your reduced body mass, so to maintain your new weight you will have to continue to eat less than you did prior to the diet, although you will not need to be quite as strict as in the weight loss phase.
The best way to achieve an energy deficit that is sufficient to lose weight is to increase your energy expenditure through exercise and decrease your intake by making healthy dietary changes.
The best lifestyle modifications to lose 5 pounds
Drop a few calories here and a few there
You do not need to decrease your calorie intake by exactly 500 by eliminating a food that contains this amount of energy of by exercising for a set amount of time.  If you make small changes throughout the day, it will make it easier to achieve these changes in the long term and you will still be in calorie deficit.
Try switching to low fat dairy, having a smaller cappuccino and replacing your side of fries with a salad and you will probably be cutting your calories by at least 500 a day.
Increase your Exercise
To burn 500 calories you need to do a fairly intense workout or keep it up for a long time.  About half an hour of running at 8km/h, an hour long Zumba class or 45 minutes of jumping rope all burn about this many calories.  Remember if you are also decreasing the energy you eat from food you do not need to work out quite so hard to achieve the deficit.
Choose lower energy density foods.
Decreasing you energy intake does not mean you have to go hungry.  Instead of eliminating high calorie foods, try to replace them with lower calorie alternatives.
Fill up on foods that are high in fiber and water, but low in calories, such as fruit and vegetables and you will still feel satisfied even though you are consuming less energy.  If you substitute higher energy density foods for lower options at each meal, you will easily meat your 500 calorie deficit goal.
Reduce portion sizes
The size of the food we eat has increased hugely over the years, and the amount of calories has gone up with it.
Many dieters eat very healthily and can't understand why they are not losing weight, but what they do not realize is that they are still consuming more calories than they need as their portion sizes as so big.
To cut your calories without having to make too many dietary changes, simply reduce your portions by a third.  Try using small plates as this encourages you to eat less and share a dish or choose an appetizer when eating out as restaurant portions tend to be even bigger.
Eat low GI carbohydrates and protein
Lean protein and low GI carbohydrate based foods tend to fill you up and keep you full for longer, so by replacing higher GI carbs with these options you are likely to eat fewer calories over the course of the day. (See also Glycemic Index)
A healthy, balanced meal is ideally made up of at least half vegetables, a quarter lean protein such as fish, chicken or a vegetarian option, and a quarter low GI carbohydrates such as whole grain pasta or sweet potato.
Although cutting back on carbs may be a good way to eliminate calories, especially when you eat too many of them, be aware that they do play a necessary role as fuel for the body, which is especially important when eating out, and provide essential nutrients.
Use lower calorie cooking techniques.
Although some healthy fat is needed in our diets and may even help with maintaining a healthy weight, it should be remembered that fat has the highest amount of calories per gram than any of the other nutrients.
Hence if you decrease your fat intake, you will decrease you calories too.  Try to choose lower fat methods of cooking such as steaming, dry frying and grilling and avoid deep frying or adding too much oil and fat in the form of dressings or toppings.  When you do add fat, use healthy options such as olive oil.
Avoid alcohol
Alcohol is generally very high in calories and cutting it out can be an easy way to decrease your calorie intake without missing any nutrients.  The alcohol itself in beverages adds calories, in addition to those found in mixers or as carbohydrates in products such as beer. (See also: Is drinking alcohol good for you?)
It is easy to drink a lot of calories and this often leads to overeating as your will power is reduced, finally resulting in an even bigger calorie load.