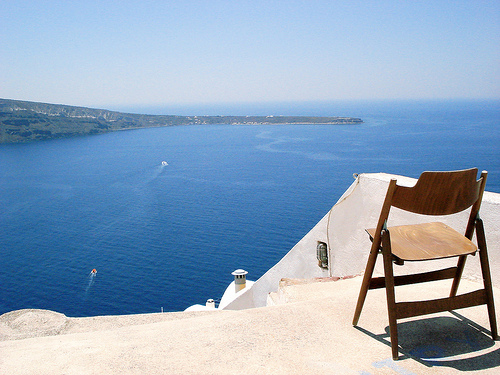 Millions of people worldwide are suffering from "stress syndrome after the holidays". This is a special form of stress, which appears after a particularly pleasant and relaxing (if not physically, but mentally) period of our life. The effects of this type of stress are not only visible after the summer holidays but it affects people that take a break from work during Christmas and New Year's holidays. It takes a lot of effort and needs a special way to manage stress after the holidays.
What is stress? Stress is the physical and emotional reaction of the person in demanding situations, obligations and changes. After the holidays all three conditions are met because the return to the routine is a changing and demanding situation.
For most people the return to work after the summer or Christmas vacation is a torture. This is because the adjustment – or rather reintegration – in the workplace with the immediate tasks and the recovery to the productivity required, cannot be done from one moment to another.
Research from established institutions about stress after the holidays revealed that:
66% of workers when returning to work from the holidays have feelings of intense stress and are breathing slowly.
The Monday morning in the office, especially when someone gets back from vacation on a Sunday afternoon, can be a major cause of depression
Measures of the level of stress for workers before, during and after their holidays showed that at least half of the beneficial impact of the holiday disappeared in the first three days they went back to work and after three weeks was non-existent.
The levels of stress in 76% of workers in the first week who have returned to work, are similar to those days before holidays
The work is considered a key source of stress, because it includes:
Concerns about income / money
Workload
Fulfilling many different tasks in a short period of time
Disagreements with colleagues or superiors
Deadlines
Negative thoughts
Fears and concerns
What are the symptoms of stress after the holidays?
Sadness
Melancholy
Anger
Anxiety
Tiredness
Headaches
Muscle pain and grasp
Feelings of failure to meet the pending obligations
Feeling that even the little things seem 'mountain'.
How to manage stress after the holidays
Reconnect with friends and relatives. Talk about your vacation, ask for their own experience and enjoy-even through discussion the sense of relaxation and rest you had.
Before starting work, remember some beautiful moments you had during the holidays. Try to revive your memories.
Start with an activity you would like to do for a long time but was continually delayed.
Think about your next holidays! It will help you relax and feel better.
How to manage stress in the workplace after the holidays
Try to return from vacation two days before the scheduled day to return to work.
Those two days you have at your disposal, empty your luggage and put your suitcases in the loft, go to the supermarket and do some activities at home
Try to gradually return to your work schedule and obligations. Start with the easiest tasks, from little things: read, for example, your email and arrange your office, etc.
Put a commemorative photograph, in your office and, while looking at it, remember something beautiful.
Manage your time and activities so that you do not feel that you are drowned.
Relax! Often, stress and melancholy change the metabolic rate after your vacation.
Exercise! The exercise is perhaps the best way to combat stress.
Ask the help of colleagues and friends.
Do not schedule meetings for your first morning at work.
Make every day something beautiful for yourself; do not wait for the next vacation!
Try to keep a balance between work and personal life. To keep a balance between work and personal life means that daily you should spend time in all four major aspects of your live: work, family, personal interests and friends and of course your self.
It is important and necessary to find time in your everyday life exclusively for you self. It is also important to do things individually or together with the family and colleagues, that are not in the daily schedule in an effort to manage the pressure and break the stressful routine. Try to discharge negative emotions and thoughts so that they are not accumulated, something that can prove devastating.
In general, to efficiently manage stress you need to:
1. Be able to control the stressful situations
2. To avoid commitments that is beyond your capabilities
3. Enjoy a good sleep both in duration and quality
4. Follow a healthy diet rich in fruits and vegetables
5. Allocate enough time for rest and for holidays
6. Maintain realistic expectations
7. Have friendly and happy relationships with your friends and family
8. Have priorities and goals for your life
9. Apply relaxation techniques
10. Get support from qualified professionals when required