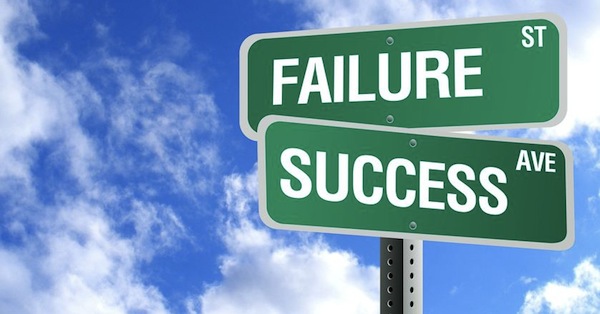 All people have goals in their life even if they don't set them formally. Despite the fact that the achievement of our goals is essential to move on, it is not uncommon for many people to fail in meeting their targets.
It is therefore necessary to have some basic principles; a framework and way of thinking that can help us decide how to set goals and achieve them.
The process of setting and achieving goals includes the following features and steps:
Strong desire to achieve your goals
Target identification and proper goal setting
Visualisation of success
A well-defined action plan
Control
Evaluating your progress
Let's see in detail each one of these basic principles:
1. Strong desire to achieve your goals
This is probably the most important principle when settings goals. You need to have a deep strong desire to achieve your goals from the very beginning even before setting the particular target. Your goals should 'live' in your mind. Think of all those reasons that raise the importance of your goals and let them mature in your thoughts. Do not forget that a weak desire will generate poor results.
2. Target identification and proper goal setting
The goals you set should be SMART. In my view a smart goal is:
Specific – Make sure that you know exactly and in detail what you want to achieve.
Motivational – Goals should motivate you and not discourage you. Motivation is what will make the desire to achieve your goals stronger.
Achievable – Be honest with yourself. Do not set easy goals but also do not set unrealistic goals.
Results oriented – Your goals should lead to specific measurable results.
Time-based – Each goal should have a clear start and end date.
The more thoroughly you have in your mind what the goal is, the easier will be to plan how to achieve it.
3. Visualization of success
"What you were thinking yesterday creates your present and what you are thinking today creates your future." You can change your live and become more effective by changing your way of thinking.
Using the process of mental visualization and positive thinking, you can imagine how it will be when you achieve your goal. Create in your mind the image of what you want to achieve, whether it is the acquisition of a physical object or a real life situation. Try mentally to feel that you actually achieved your goals. Do this for a few seconds every day at least one or two times.
Keep reminding yourself about your decisions and goals and soon enough you will realize that this is a powerful weapon in the process of achieving your goals without getting lost in the multitude of problems that arise daily.
4. A well-defined action plan
For the success of any goal you need a road map with clearly defined milestones.
In fact one can say that everything is created twice. The first is in our minds where we plan what we want and the second is the actual implementation of our goals.
It is important at the first stage, to think thoroughly everything needed for success. Then you should record them down so as to know specifically where you want to go and the way to get there.
The plan should include your goal (the end result), a precise action plan (the how), clearly defined milestones and target dates (the when).
Having this information will make it easier to stay in track and work towards the right direction until the fulfilment of all your targets.
This process will make you feel responsible and committed towards yourself in achieving your desired goals.
 5. Control
Use any method to monitor the time schedule of your plan. A piece of paper, a calendar, your mobile or computer can be used to set reminders about the important milestones in the journey.
What is important is to have a clear picture of what you do at each stage and when. This will help you identify if you have forgotten anything or if you need to put more effort to follow your plan.
It is almost certain that you will face a lot of obstacles and problems in your way. Try to foresee those problems and act in advance to minimize their effects.
6. Evaluating your progress
Evaluating your progress on a regular basis is essential ingredient on your path to success. If progress is satisfactory, then you can continue as planned. But if you identify that there is no progress, then you must explore the causes and take corrective actions.
A thorough analysis of what is wrong allows a correct diagnosis of delay in the progress.
The evaluation should also include a review of the previous five basic principles of your path to success. The continuous confirmation to your previous commitments is an essential factor and motivation for further progress.
Following this procedure with the above six principles, cannot guarantee that you will succeed in achieving your goals. There will be many difficulties and unforeseen negative events but it is a way of thinking, a working method which brings together everything you need to get where you want.