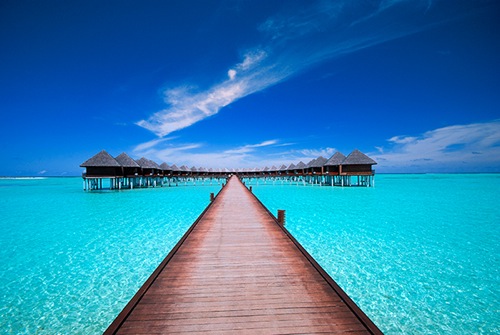 Being able to understand when someone is lying can really help your manage your life better. Think about it for a while…wouldn't be nice if you could easily understand when someone tells you a lie?
Are you living an intense life where you talk to many people and you have a sense that some of them tell lies but you do not know who? The answer is simpler than you think…Look at the movements of the person talking to you, look at their eyes and their smile. Why? But because … body language never tells lies!
Our brain is like a lie detector
Why people lie is an old philosophical question that goes beyond our current scope! However, we have all experienced situations where we listen to someone talking and although the words seem entirely reasonable and real, there is «something» that tells us that the person is not telling the truth. And this «something» is a message from our brain that wants to protect us, as it is able to «scan» everything we see, decode the signals and act accordingly!
People interact with two main ways: with words and body language. 
Sometimes one of the two ways dominates the other, but usually they are combined at the same time. So we take brain signals that create meanings of words, thoughts, conclusions and signals from the body language (visual, hearing, smell and touch). These create confirmations, suspicious, energy flow (negative or positive), confidence or doubt.
When the two languages, verbal and body, are not contradictory, meaning that what we say is also reflected in our body, we have effective communication and completeness and we accept the other message as true.
But what happens when there is a contradiction between what we say and the way we say it? if we take into account that there are around 1 million marks of body language, you can understand that we are talking about a huge alphabet and a huge source of information.
The more you exercise in observing body language the deeper you will be able to understand these codes, and the safer will be the conclusions. Sometimes you may have to combine 2 or 3 small body signals to make a safer conclusion.
The 4 different types of liars
According to experts there are 4 different classes of liar and each class has specific characteristics:
1. The occasional liar
We all done this at some point in our lives. The occasional liars are not used to lying, but for some reason occasionally may lie to protect their self or some other person. In the background of every lie there is fear. The fear to face reality. The occasional liar thinks very well on what to say so as to appear believable. However, because they are not accustomed to lying the body cries out the contradiction and there are a lot of signs that show that they are lying.
2. The frequent liar
Frequent liars are people who lie regularly. Unlike the occasional liar, the frequent liar does not have the time to thing about lying because they lie all the time. So they often fall into contradictions and logical signs that betray their act.
3. The natural liar
People who lie almost continuously are often not aware that they are doing it as they have a relative opinion about what is true. They fall into obvious contradictions and then they try with sophisticated ways to save it. Although their body language seems very natural because they are used to lying, when asked pressing questions their body signals indicate the contradiction that has been initially hidden by them.
4. Professional liar
They are lying deliberately for a specific purpose or just to trick us. They study our possible objections and they know what to say. They have thought about all the scenarios and their solutions. Although they are often trained to "act" their body language (salesmen, advertisers, politicians, lawyers.), there are always some small details that can initially raise our suspicions and after research reveal their fraud.
How can you tell that someone is lying?
The position of the body can be an evidence that someone is a liar because consciously or unconsciously there is a relation between thought and expression.
Sudden deep breaths or breathing with chug and sound. In every lie the heartbeat is increasing, breathing becomes arrhythmia, shallow and quick. The liar takes a deep breath and feels like drowning.
Nervousness throughout the body. This can occur in several ways, depending on the person. Nervous movement will attract our attention especially when we are not used in seeing those movements during conversation with someone we know.
a. The front-back movement of the body either in a sitting or standing position.
b. The sudden change of position. For example if someone is sitting cross-legged but when replying to our question changes his or her feet position. The process of lying even for the professionals causes inconvenience. So the body does not feel convenient and thus changing positions is a very good sign that someone is lying!
c. Unconscious movements of the hands or feet, for example: shaking the legs, shaking hands on the table, tight squeezing of the hands, pressing the thighs together. If the person is sitting and turns the feet in another direction from you, is another sign that the person is lying.
d. Sudden turn of the basin. The person that lies turns the basin in another direction from us, as if to protect the reproductive area. Lying hides fear and that is making us to develop a high sense of self-protection.
e. Too much familiarity, hit in the back, touch, coming closer.  He/she is feeling clumsy when lying so it tries to hide this by coming closer to you. It violates your personal space so as to reduce your suspicions. It is difficult to tell that someone is a liar because he/she made a friendly beat to the back or came very close to you. If familiarity is excessive, unnecessary and inappropriate while discussing the issue,  put to test the sincerity of the other and be careful and alert.
f. Fake smile: A subcategory of this false familiarity which is more to the person but psychologically belongs to this category, is the fake smile. The liar usually smiles a lot and often at times that is not justified. The friendliness and trust that accompany smile hide the liar with a mask of solvency.
A very popular saying is  "when someone is lying you can see it in their eyes». This is partly true. Of course, there are many versions of lies in the eye. The most common is the sunken eye. The eyes of the person are hidden in order not to reveal the internal conflict or struggle.
The next time you talk to someone take notice of the body language hopefully you will be able to tell if someone is lying or not!