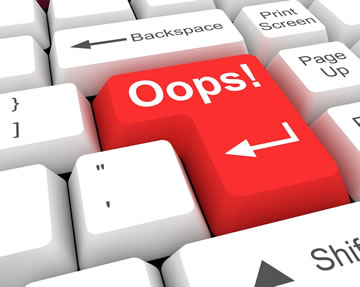 Did you know that there is an easy to unsend an email you send through gmail if you do it within 10 seconds? In simple words, you can cancel the sending of the email provided that you do this within 10 seconds from the time you click the send button.
If you are using gmail as your personal and business email client, you may find that this feature is very useful especially when you make a mistake in the email or forgotten to add someone in the CC or for any reason you don't want to send the email because you changed your mind.
To enable this feature you need to make some configurations to your gmail but don't worry it's very easy to do and it only takes a minute. (If you find this gmail tip useful you can also read: How to send large files through gmail)
How to unsend an email in gmail
First you need to sign-in to your gmail account and then go to Settings. You can go to Settings by either clicking the gear icon in the top right cornet and selecting settings from the menu options or by clicking this link: https://mail.google.com/mail/u/0/#settings/general
Then click on the Labs option from the top menu and then scroll down to find Undo Send.
 Click the Enable button and then the Save Changes button.
Besides the "Undo Send" there are a number of useful features you can enable from the Labs page. I use "Canned Responses", "Preview Pane" and "Google Calendar Gadget"
How the unsend works?
Once you do the above changes click Compose to create a new email as usual.  Fill in the subject, recipients email address and details of the email and click the send button.
You will notice that in the standard gmail notification there is now an Undo button.
Once the above message appears you have 10 seconds to click the Undo button and cancel the sending of the email. When you do that you will get a message that "Sending has been undone" and your email will return to edit mode. You can now either make changes and resend it, save it as draft or delete it.
To stop using this feature, go to Settings and the Labs. Find the Undo Send feature, select Disable and then click the Save Changes button.