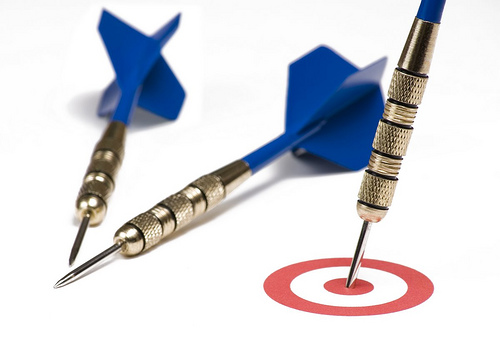 Manage your life today and start making changes because tomorrow may be too late. If you think something is not going good in your life and that something is wrong but you do not know what, then you are likely to lose control. Perhaps it is a good time to change your life and start making changes.
Successful people manage their lives by change while unsuccessful people are passive and they do not dare to make changes at all.
Do you often think «I am a victim of life» and you are experiencing bitterness, confusion and uncertainty?
Managing your life is the best response to the fear of risk and wrong choices.
"Manage Your Life" means:
The redefinition of your life path
Moving from the position of the looser to the position of the winner.
Overcoming the suspensions of life
Winning the difficulties and successfully adapting to new conditions
Meeting your desires and living your life fully.
There are many strategies to follow in order to manage your life. Even when faced with undefeatable obstacles there is always a way to get control of your life, to get your life in your own hands.
Typically, five reasons may prevent you for making a change in your life:
The lack of self-worth, self-esteem and self-confidence
Not understanding the meaning of life.
The absence or lack of clarity in personal goals or the complete absence of personal goals
The imaginary fears of failure
Being afraid by the consequences your life changes will bring to your own people
If you really want to manage your life better with a change, follow the 11 steps below to help you achieve the desired results
1. Take the Decision to change
The most difficult step for making a change is the determination and acquirement of responsibility for the success or failure of the effort. Small or large, the risk is at the heart of any change and if you are not ready to take full responsibility then better not take the risk at all.
2. Experience/Knowledge
The implementation of the decision to change; needs experience and knowledge as well as the best possible mental preparation. However knowledge, suggestions and preparation have no value if it does not become personal experience, if not put into effect.
3. Set Realistic goals and priorities
After you record the changes you want to make, examine which of those correspond to reality and which do not. The unrealistic wishes show weakness in adjustment. E.g. matters about age, health and talents.
4. Get to know your Self better
Another important step in the successful management of your life is your self: who I am, what I want and what are my plans in life. Self worth is achieved with constant and careful self-control without censorship and shame, evasions and excuses. Understand the difference there is between who you are and what you can do.
So discover and record the behaviour and your emotions. It will give you useful information about you in order to take the necessary corrective changes.
Look for example how you react when you are under threat and whether that threat is real or only in your imagination. Knowing and understanding you self makes the distinction between 'I' – your characteristics and 'do' – your attitudes, depending on the circumstances.
5. Identify the problems in your life
If you see that you do not want some feelings or behaviours and you want to remove those from your life, check your perceptions and the way you think about life. The wrong way of thinking can lead to disappointments and failures.
6. Identify the bottlenecks
The most common bottlenecks and obstacles we face when we try to manage and change our lives are in a sphere of fantasy and in imaginary fears. Self-pity or complaints, habits, fear of abandonment, loneliness, loss, the criticism of others, the failure etc. They create trends of resignation and discourage our willingness of change and this shows lack of self-independence and autonomy.
Another, serious bottleneck is the inability to live the moment, to enjoy every moment. Every thought in relation to the past or fear for the future prevents the enjoyment of the change in «here and now».
Many times, our mind and thoughts are devising a number of evil ways to get us away from the pleasure of the moment and wander on the experiences of the past and to the possible and unjustifiable false fears of the future.
7. Examine your relationships with others
Change without the support of others around us cannot exist. Any change means sharing thoughts and feelings. Talk to people around you, explain your anger, listen carefully to what they say and forgive their mistakes.
You may start a deeper communication with them. Hard feelings, e.g. the seven known deadly sins-the vanity, the laziness, the envoy, the lust, anger, greed and avarice-hinder our relations with others and create conditions of isolation and dreadful life.
8. Understand the difference between 'I have to' and 'I want to'.
Try to see which of your actions so far represent the 'I have to' and see if they can change. In most cases the 'I have to' represent stereotypes and prejudices e.g. public opinion and criticism, and contrary to our wishes, 'I want to', and the main asset of life: Freedom.
9. Self Confidence
Manage your life with the certainty of success, flow, the belief in change and purpose. Self-confidence and positive thinking will eventually bring the desire results.
10. Manage your stress
In order to be in a position to make the big decision for changing you life you need first to manage stress. Stress is one of the biggest reasons why we are reluctant and afraid to try anything new in our life. Controlling the levels of stress will give us more energy, willingness and confidence to succeed in our goals.
11. Improve your mood by improving your health
Our mood reflects the way we think and sometimes our mood controls the way we think. To be able to manage your life successfully you need to have a clear mind and a good mood. By improving your mood you will give your self more courage to undergo and cope with the change. One of the ways to improve your mood is to exercise and to follow some simple healthy tips that can make your life better.
And remember, freedom and change needs courage, effort and practice. Without the trial and error, our goals have no value. If you don't try something, if you don't experiment with making changes in your life you will never know and you will always wonder if things could be better.
Take for example the experience of thirst; thirst is what makes the water precious, the desire to improve our life – makes the need for a change.