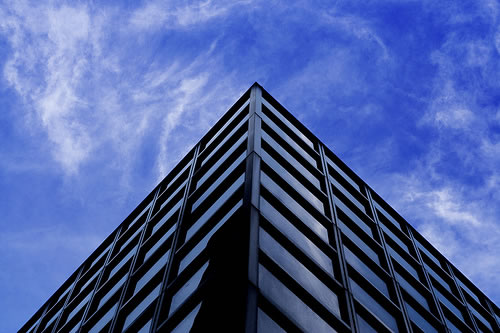 Eating low glycemic index (GI) foods is widely recommended for improved health and weight loss, so what are some of the advantages and disadvantages of such a diet.
What is GI?
GI or glycemic index is a measure of the effects of the carbohydrate in certain foods on blood sugar levels when they are consumed.
A scale ranging from 0 to 100, with medium-low GI foods having a GI under 55 and high GI considered to be over 70.
Foods are given a number on the scale based on how they elevate blood glucose levels when compared with a reference food, which is usually glucose or white bread.
Lower GI foods release sugar more slowly and cause a more gradual increase in blood sugar and therefore insulin release.  This means that blood sugar levels stay more stable for longer at a more moderate level.
Foods with a high GI are often foods that have undergone a lot of processing, such as bread made with refined flour or sugar based foods such as candy.  However, some foods have a naturally high GI, even if they have not undergone any processing, for example potatoes and watermelon.
Lower GI foods tend to be those with a greater amount of whole grain, less processing or those that are higher in fibre or fat as this slows down the rate of digestion and thus the release of sugar into the blood.
When following a low GI diet, it is advised to consume foods that are low to medium GI the majority of the time and avoid those with a high GI.  If a high GI food is chosen, it should be eaten in combination with lower GI foods to moderate the effect on blood sugar levels.  (See also: 20 ways to remove sugar from your diet)
What are the pros of a low GI diet?
Good for the health
A low GI diet is widely believed to be beneficial for health and a number of studies have found that consuming more low GI foods have positive effects.  High GI foods cause a sharp rise in blood sugar levels and hence an increase in the hormone insulin, which is responsible for removing sugar from the blood and transporting it into cells for use as energy.
Lower risk of developing type 2 diabetes
Low GI foods cause less insulin production which has been associated with a lower risk of developing type 2 diabetes.
Beneficial for weight gain
A low GI diet may also be beneficial for weight gain as the slower release of glucose into the blood means that blood sugar levels remain more stable, which in turn keeps you fuller for longer and may prevent the consumption of excess calories.  The sharp drop in blood sugar levels that is brought about by high GI foods can lead to cravings for sweet foods and lack of energy, which may cause overeating, especially of foods high in sugar.
Consumption of low GI foods has been associated with improvements in a number of health markers that are associated with increased risk of lifestyle diseases such as type 2 diabetes, heart disease and obesity.
Eating low GI foods is particularly important for those with diabetes as it is likely to keep blood glucose levels more stable and prevent sharp drops and increases that could be dangerous  (Although the amount of carbohydrate is also important).
A low GI diet also encourages the consumption of foods that are less processed, higher in fibre and whole grains and richer in nutrients, which may have added health benefits.
Are there any cons of a low GI diet?
There is no doubt that choosing low GI food options can contribute to better health and may even reduce the risk of some diseases.  However, it is still necessary to consider other factors when choosing a healthy diet.  Here are some of the disadvantages and considerations that need to be taken into account when following a low GI diet.
 Variation
Glycemic index of foods can vary quite a lot depending on a number of factors such as ripeness, variety, storage time and how the food is made.  GI tables are generally only an average value and may vary and can only really be seen as a guide rather than a definitive value.
Processing
Any process that changes the form of the food may contribute to changes in GI.  Cooking and breaking down foods before eating them can tend to raise the GI as the body has less processing to do itself and thus digestion is quicker.  Cooked pasta for example has a higher GI than raw and juice generally has a higher GI than a piece of fresh fruit.
Food combinations
GI values given in tables are based on the effect of that food alone on blood sugar levels.  However, these foods are usually eaten in combination with other foods, which can cause a huge amount of variation in the effect on blood sugars.
If you consume carbohydrate based foods with others that are high in fibre, fat or protein, the overall GI of the meal may be reduced.  However, if you eat a combination of high and low GI foods, the meal will probably end up producing a medium glucose response.
Not all low GI foods are healthy
Chocolate and ice cream both have a low GI, however, they are not healthy foods and should be eaten in moderation.  The high fat content of these foods slows the digestion time and results in a lower glycemic response.  However, they are high in calories and fat can contribute to weight gain and lifestyle diseases.  Similarly, some high GI foods are low in calories and fat and provide valuable nutrients, such as some fruits, meaning that they should not be completely excluded from the diet.
Other factors
Eating a diet that is low GI does not control for other factors that may contribute to poor health or weight gain.  GI is only a measure of the effects of carbohydrate based foods on blood sugar levels and does not account for foods that contain no carbohydrate.
It is important to consider fat content, calories and portion size, as well as the nutritional value of foods in terms of vitamins and minerals when choosing the best diet for your health.
Although a low GI diet may have benefits in terms of health and weight loss, it should be used as part of an overall healthy diet that factors in other considerations that contribute to health.