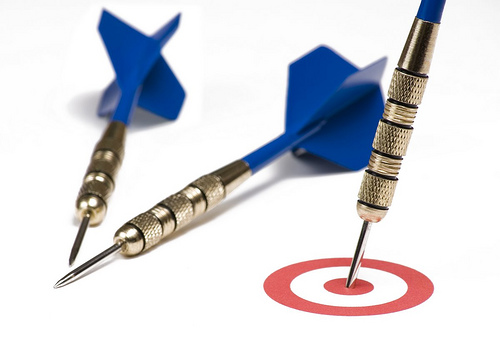 It is already known that fruits have plenty of benefits on human's health. For this reason, nutritionists and healthcare professionals recommend that people should consume an adequate amount of servings (3-5 servings) every day.
Lately, there is much of interest around a specific fruit, coming from the Mediterranean region (southern Europe, Middle East and northern Africa). This fruit is associated with Greek mythology and has been shown from research to hold important health benefits. It's all about pomegranates.
Nutritional profile of pomegranates
Below you can find the nutritional values apparent in 100gr of this magical fruit.
| | | | |
| --- | --- | --- | --- |
| | Per 100gr | | Per 100gr |
| Fat | 0,3gr | Vitamin C | 6,1mg |
| Fiber | 0,6gr | Vitamin B9 | 6mg |
| Sugars | 16,57gr | Vitamin B6 | 0,105mg |
| Carbohydrates | 17,17gr | Vitamin B5 | 0,596mg |
| Energy | 70kcal | Vitamin B3 (niacin) | 0,3mg |
| Vitamin B1 | 0,03mg | Zinc | 0,12mg |
| Protein | 0,95gr | Potassium | 259mg |
| Iron | 0,3mg | Magnesium | 3mg |
| Calcium | 3mg | Phosphorus | 8mg |
What pomegranates symbolize?
Pomegranate is considered to be one of the earliest fruits that have been developed alongside with olives, grapes and figs. These fruits have been dated somewhere after 4000 B.C. and before 3000B.C.
Pomegranate is still the symbol of fertility, health and rebirth.
Pomegranates are associated with anti-aging possibilities and benefits according to research studies. Furthermore, there are associations with some other diseases, such as coronary and heart diseases, cancers and cognitive related diseases.
Also it can be found in many beverage and food variations such as juices, ice creams and even in water bottles.
Why you should consume pomegranates?
This deep purple colored fruit is high in antioxidants that can help you maintain a smooth and free of wrinkle skin. However, apart from the benefits of youthful that pomegranates can offer, there are a few more benefits for peoples' health of all ages.
1. Association with heart diseases. Studies have shown that the juice of this fruit may have the potential to support and maintain normal blood flow towards your heart.
Since pomegranates are high in antioxidants, they can also keep bad cholesterol levels low. Specifically, LDL cannot be formed due to antioxidants. This can clear your arteries out of clots.
2. Prevention of certain cancers. Since pomegranates are high in antioxidants, they belong to the category of flavenoids.  Flavenoids are considered to be effective in neutralizing many cancer-related radicals as well as promoting an overall healthy lifestyle.
For this reason, health professionals believe that this fruit should be included in a healthy diet.
3. Association with joint diseases. Although more research is needed regarding this topic, pomegranates may help in reducing the risk of this type of illnesses. Due to pomegranates properties, it is believed that this fruit can prevent the hardening of arterial walls and the damage in joints. However, more studies are needed to prove this theory.
4. Rich in vitamins. This fruit is also rich in a great variety of vitamins. Specifically, pomegranates are high in vitamins A, C, E and folic acid. Your body needs these vitamins to function properly and prevent inflammation.
5. Core throat. It is believed from some users, that pomegranates have helped them to reduce minor illnesses such as flu and sore throat.
6. Immune system. Due to its high proportion of antioxidants, pomegranates are believed to support the immune system.
7. Iron content. Pomegranates may also help the smooth blood flow within your body due to its high iron content. Consuming pomegranates can help in preventing anemia symptoms such as weakness; hear loss, dizziness and exhaustion.
8. Hypertension. In a study with hypertensive patients, scientists found out that consumption of pomegranate juice constantly for 14 days, showed to reduce systolic blood pressure. Although the study was limited due to its small group size, these results are very promising for hypertensive patients.
9. High in Fiber. Pomegranates are also rich in fiber. Fiber has already shown to help with weight loss and a range of diseases. By sprinkling seeds (1/2 cup) of this fruits on salads, yogurt or cereal you will get approximately 5gr of fiber. The RDI for fiber for a healthy adult is 25-35gr.
10. Potassium. A glass of pomegranates provides you with 10% of your daily requirements for potassium. This mineral is required for smooth energy production as well as keeping your blood pressure in normal levels. 
Guidance for buying pomegranates:
Below you can find some simple advice on buying your pomegranates:
For juicing, opt for pomegranates which are heavy related to their size
The skin of the fruit should be somewhat intact and even its color
The blemishes on the surface are fine since the tough skin of this fruit does a great job of preventing the arils from harm.
Avoid pomegranates that are roughly bruised in the ring.
If you need this fruit for decorating, opt for uniform color, size, and exterior look.