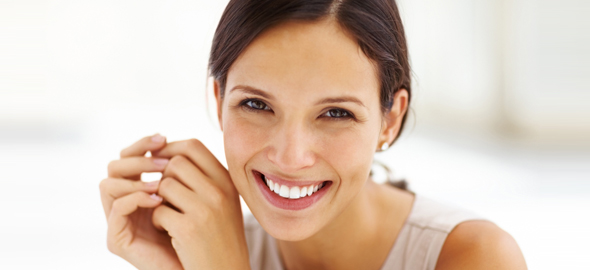 What is demanding behaviour?
The way in which people relate and interact with each other is very important. Demanding behaviour relates to the sort of communication, where individuals can express their needs and their "wants" by supporting themselves, without violating the rights of other people.
Through this demanding behaviour, the person sets priorities in his life according to its own criteria and is able to take decisions and to make choices. A basic prerequisite in order for someone to be demanding is all of the above to happen with no particular stress or guilt.
Why should I get a demanding behaviour?
It enhances self-confidence and your self-esteem
It develops your communication skills
It respects your feelings and forms an ideal expression of self
It respects the rights and needs of others
It is honest and direct
It brings balance to human relations
It promotes social responsibility
And…it is a skill that everyone can learn!
What prevents us from being demanding?
One of the major factors, according to the cognitive – behavioural theory, is someone's way of thinking. In particular, it may have occurred at some time in your life, to notice that you have a negative attitude toward yourself.
In this case you are probably less demanding and probably your self esteem may have decreased sharply, resulting to a tendency that everything is moving in a negative direction. When there is such an attitude toward yourself, you usually feel vulnerable and as a result you can't handle the situations that arise.
This results in being treated by others with the corresponding manner, i.e. to reflect this negative feeling you have for yourself.
On the contrary, when you feel dignity and respect, your self-esteem is clearly enhanced and then you can express your needs more clearly to others too. This means that those will respectively appreciate this honesty of emotions and they return it with respect towards you.
Also, another factor that makes demanding harder, it is the fear of the consequences: that we would behave selfishly toward others if we support our opinion and that others will judge us negatively or they could get angry at us.
7 ways to become more demanding
Desire for change
A basic condition to become more demanding is to recognize in ourselves the need for change. When we realize that we are fairly aggressive and self centred, then we need to begin to observe our behaviour.
Don't forget that demanding is that way of communication, through which the person is aware and dynamically claims his rights and wants  without underestimating the rights of others.
Self-improvement calendar
Through the recording of daily situations, you can locate the areas where the problem appears more (e.g., workplace, family, friends, older/younger people, men/women, etc. ) and to prioritize the difficulties.
A self-improvement calendar, can accompany you every day, so you can observe the attitudes, behaviours and the obstacles that are being presented to you and review your progress.
Observe your non-verbal communication (or otherwise your body language)
The systematic observation of behaviour, has led many scientists to conclude that there are very important elements that contribute to the strengthening of demanding behaviour.
Some of the key elements are the following: direct eye contact, the dynamic straight body posture, facial expressions that are fully harmonized with the message that you transfer, as well as a stable and confident tone of voice.
Also the ability to listen closely and not in haste or carelessness, are some very important ingredients that enhance our demanding behaviour.
Deal with the difficult situations in your mind
Bring to your mind a difficult situation. Before you encounter the real situation, plan what you want to tell, how and in what order. Then imagine the difficulties that may arise and be prepared accordingly.
By practising in your mind, you have a clear plan of movements, which gives you more confidence and less stress.
Use first person
Expressions such as: "I feel that… . ", "I believe that…I feel…I would like to… ", "I have a different position on the matter… ", give a clear message to our partner on where we stand and our feelings, respecting the person we are talking to and setting our limits in the conversation.
Whereas a message in the second person, e.g. "You shouldn't do this" or "You are selfish", reveals a different connotation, more aggressive which is more likely for many kinds of arguments to occur.
Insist on your position
When you have to deal with more difficult situations and people who want to confuse you or change your minds, then repeat your views and feelings insisting, with almost the same expressions (e.g. , 'I'm sorry, I understand that you need it , but I can not lend it to you", "But I promise that I will be careful with it", "I am sorry, I can understand but I can not lend it to you" ).
Ignore unfair criticism
This technique has a more complicated procedure, because we have to choose what we really want to ignore.
The demanding person does not respond to unfair criticism and insults, but only to statements that do not involve injustice or guilt (e.g. , "You are already 20 minutes late to our meeting, are you that indifferent? ", "Yes, you are right, I am late" ).