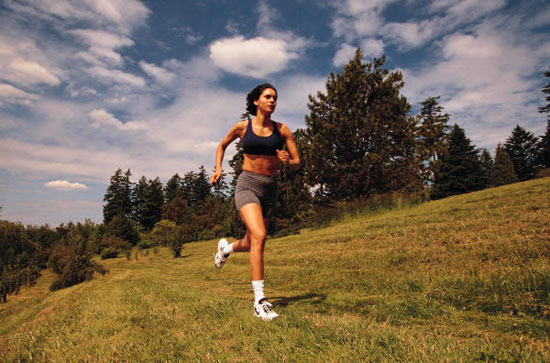 Do you constantly feel tired and finding it difficult to concentrate? Maybe you are suffering from the chronic fatigue syndrome.
The modern lifestyle has radically altered the way the human body works. Physical movement has given way to psychological load and the nutritional value of food has decreased significantly. The reality is that we are not made for sedentary lifestyle or "plastic meals".
What is "Chronic Fatigue Syndrome"?
This is a complex disorder characterized by severe fatigue that is not improved with rest and worsens with any physical or mental activity.
What are the symptoms of chronic fatigue?
Lack of concentration
Usually chronic fatigue is observed during a demanding activity. The person is unable to concentrate and has difficulties with memory as well.
Intense muscle aches
Unexplained muscle pain, joint pain, accompanied by swelling or redness.
Headache
Migraine is probably the most annoying symptom that accompanies chronic fatigue. Sometimes the pain does not go away even with a pain reliever. A characteristic of this symptom is waking up with a headache.
Sleep Disorders
The syndrome may be accompanied by prolonged sleeplessness. Minimum sleep does not usually offer any comfort to the patient, who usually wakes up tired. Chronic fatigue may be accompanied by constant drowsiness and inability to fully restore.
What are the causes of chronic fatigue?
The person is completely detached from the natural lifestyle and is experiencing a very unhealthy reality. The problems are negatively affecting mental and physical functions.
Poor nutrition is a major cause of fatigue, depriving the body from many defensive weapons.
Reduced physical activity significantly affects the body and mind. The patient feels exhausted from the computer or office chair but without actually performing any movement.
Finally, the stress that accompanies us in daily life activities is responsible for mental fatigue and creates problems in the mechanisms of rest and rehabilitation.
How to prevent chronic fatigue syndrome?
Change in mindset
Nothing can protect us more than positive thinking. The constant stress of everyday life is in the majority of cases unjustified and offers no real solution to the problems. Fear of success or failure should not affect us more than necessary since there is always a second chance.
Diet
The diet should enhance the body's immune system, protecting the body from the overproduction of free radicals. Great ally in our defense effort is antioxidants. Antioxidants, vitamin A and beta-carotene, vitamin C, vitamin E, selenium and various flavonoids act to bind and neutralize free radicals, converting them to non-toxic. Consume plenty of fruits and vegetables, prefer white meat (fish, chicken), and remove processed foods from your dinner table.
Supplements
Nutritional supplements have not been shown that they can significantly strengthen the body's defenses against chronic fatigue. However, vitamin C and some vitamin supplements may help people who are not following a balanced diet. Caffeine supplements can offer temporary stimulation which is not helpful in the long term. Finally, protein supplements outweigh the needs of people who perform heavy physical labour, but they are not considered necessary if there is proper nutrition.
Exercise
Aerobic exercise can solve the problem of chronic fatigue, strengthening the body's defenses and leading to a complete physical and spiritual growth. Team sports that have an entertaining nature are also very effective as well as several fitness programs (group training). You should not forget that the purpose of exercise is for the well being of our mental and physical health and it is not for competition (which is also a stressor).
Burnout and the chronic fatigue syndrome
One of the indications of chronic fatigue syndrome is burnout.
The burnout syndrome was first recorded in literature in 1974 in the United States. This situation potentially affects all professions, with greater frequency in jobs that require interpersonal contact and communication.
The competitive environment, the timing and pressure of work, high expectations are elements that weaken the body's internal defences leading to symptoms of mental and physical disorder. The duration and intensity of this phenomenon is different for each person and has to do with the strengths and limits of each individual.